The reason why diamonds show different colors is due to the different chemical trace elements contained in diamonds and the deformation of the internal crystal structure during the production process. During the formation of yellow diamonds, when nitrogen atoms replace some of the carbon atoms in the diamond crystal (one hundred out of every million carbon atoms are replaced), the excess electrons form a new one in the forbidden band. energy level, so that the crystal absorbs visible light, giving the diamond its yellow color.

Yellow diamonds are usually light yellow, golden yellow, wine yellow or amber, and are the most common color among colored diamonds, especially golden yellow, which is the most precious and rare.
Yellow diamonds are widely distributed, however, diamonds with a deep yellow hue are found mainly in southern and central Africa. Western Australia's Ellendale Mine is the world's single largest producer of rare fancy yellow diamonds.

Some natural yellow diamonds are also known as "canary yellow diamonds" because of their vivid color and distinctive characteristics. There are also some natural yellow diamonds named after the mine where they were unearthed, such as the Zimmi yellow diamond, which is named after the Zimmi mine in Sierra Leone.

① Southern and Central Africa

Since Africa became a new source of diamonds in the 19th century, South Africa, which produces a large amount of diamonds every year, has become associated with colored diamonds, and has continued to compose many poems about colored diamonds. The first fancy colored diamond found there was a 21.25 carat Fancy Yellow diamond named "Eureka". Diamonds with a deep yellow hue are found mainly in southern and central Africa.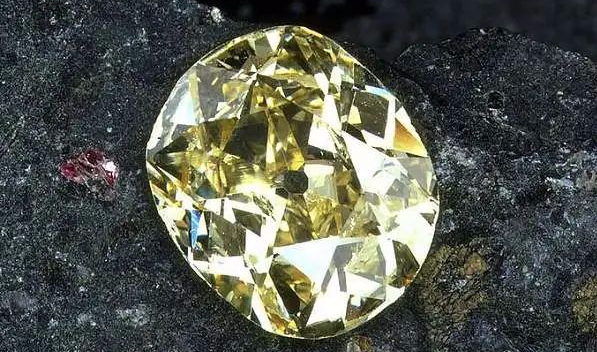 ② Sierra Leone, West Africa

About the king of yellow diamonds, Hermes among yellow diamonds: Zimmi yellow diamonds from the Zimmi mine in Sierra Leone. The zimmi mining area in Sierra Leone produces a special kind of yellow diamond, which is named zimmi yellow diamond after the mining area in the industry. The color of the zimmi yellow diamond presents a highly saturated color, which is extremely intense and charming, showing a typical "canary" Most of the yellow and zimmi yellow diamonds can reach the top level of fancy vivid yellow.

Compared with Fancy Vivid yellow diamonds from other regions, Zimmi Mine Fancy Vivid yellow diamonds show a rich yellow color with a little orange tinge, so the color is more intense and beautiful. The value of fancy vivid yellow diamonds from zimmi mine can reach more than 20 times that of fancy vivid yellow diamonds from other places.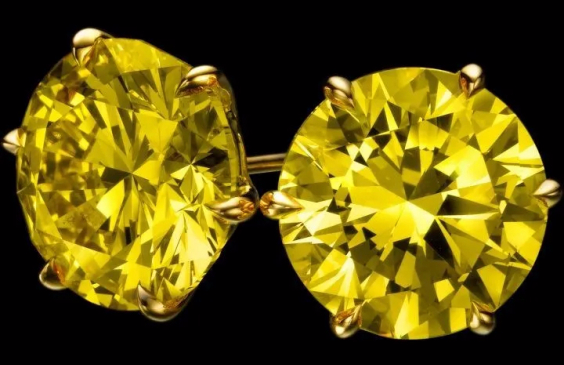 ③Australia

Western Australia's Allendale Mining is the world's single largest supplier of rare fancy yellow diamonds.

④Other origins

China also has alluvial diamond deposits, and 1200 carats of yellow diamonds have also been produced. Now the central bank has a 158.786 carat yellow diamond called "Changlin Diamond" produced in China. The largest domestically produced yellow diamond is called the "Golden Rooster Diamond". It is said that it is more than 200 carats. It was lost during the Anti-Japanese War, and Changlin Diamond became the number one diamond in China.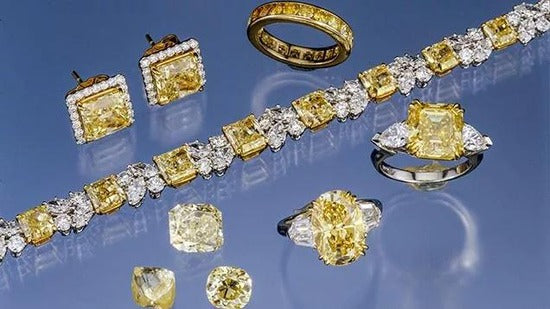 Among fancy colored diamonds, yellow is the second most common color. In jewelry circles, yellow diamonds are sometimes referred to as "canaries"—although this term is not used as a technical grading term.
However, after having a certain understanding of yellow diamonds, everyone may agree that "canary" is really suitable to be used to call yellow diamonds, especially in recent years, more and more goddesses have fallen in love with yellow diamonds. As a "pet" in general.
For example, on the Oscar red carpet in 2019 , Lady Gaga wore the most eye-catching and most expensive Tiffany yellow diamond necklace . In 2012, to commemorate Tiffany's 175th birthday, this one-of-a-kind yellow diamond was redesigned into this striking necklace.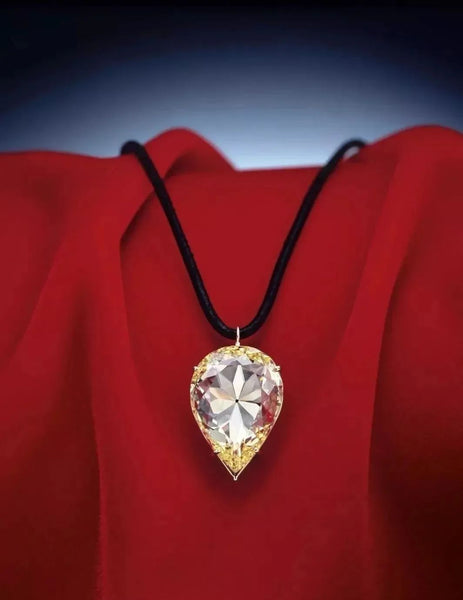 Another example is the yellow diamond pendant "The Moon of Baroda" worn by Marilyn Monroe, which was unveiled at Christie's auction in Hong Kong in 2018. This fancy yellow diamond with a gold-like yellow color and pure clarity finally sold for HK$10.3 million The transaction was 1.72 times higher than the high estimate .
First, let me give you a brief introduction to Yellow Diamond.
Yellow diamonds are formed because when nitrogen atoms in the diamond replace some of the carbon atoms in the crystal, the diamond begins to absorb blue and violet light, giving it its yellow color.
The color grading scale for yellow diamonds is determined by the shades within the diamond.
Generally, diamonds that contain a slight yellow color at the top of the diamond are called light yellow diamonds. Even though yellow diamonds are the second most common color among fancy colored diamonds, Fancy Vivid yellow diamonds are rare and hard to find.

Natural colored diamond grades of yellow diamonds, in order of intensity from lowest to highest color, are: Light (light, colorless diamond color grading X - Y - Z range), Fancy Light, Fancy, Fancy Intense, Fancy Vivid, Fancy Deep, and Fancy Dark.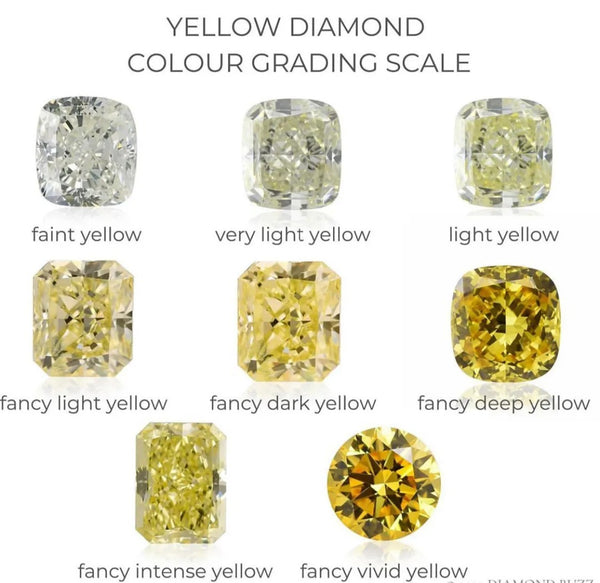 ━ ━ ━ ━ ━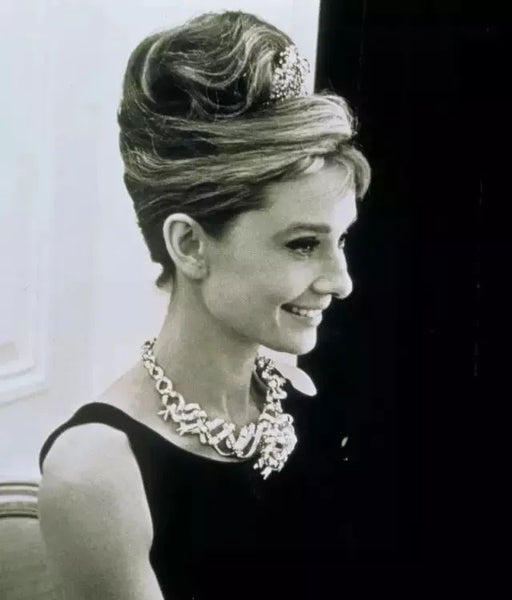 As early as the 1960s, the necklace inlaid with Tiffany's legendary yellow diamonds worn by Audrey Hepburn in the promotional poster of "Tiffany's Breakfast" began to affect the hearts of women.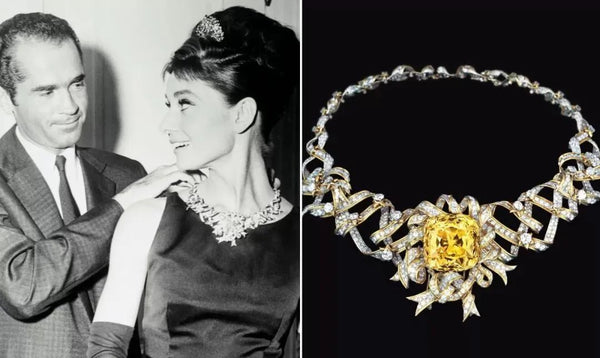 With a total weight of 128.54 carats, this yellow diamond is Tiffany's priceless treasure. It was first discovered in South Africa by Charles Lewis Tiffany, founder of Tiffany & Co., more than 140 years ago. Tiffany discovered this gem in 1877, and after a year, it was finally in his pocket.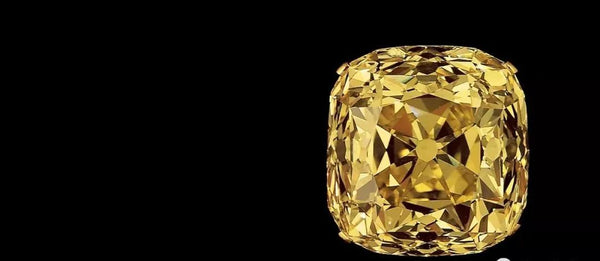 With this diamond, Mr. Tiffany not only consolidated his reputation as the king of diamonds, but also won the brand the reputation of a world-class diamond authority! Up to now, this legendary yellow diamond has been inlaid four times by Tiffany's design, constantly bringing surprises to people and becoming a veritable treasure of the brand.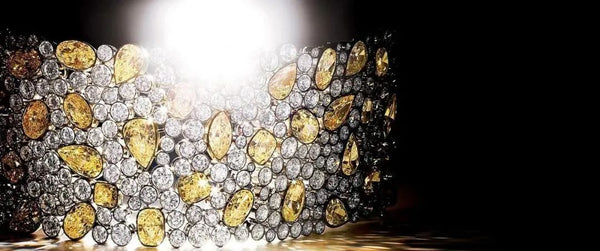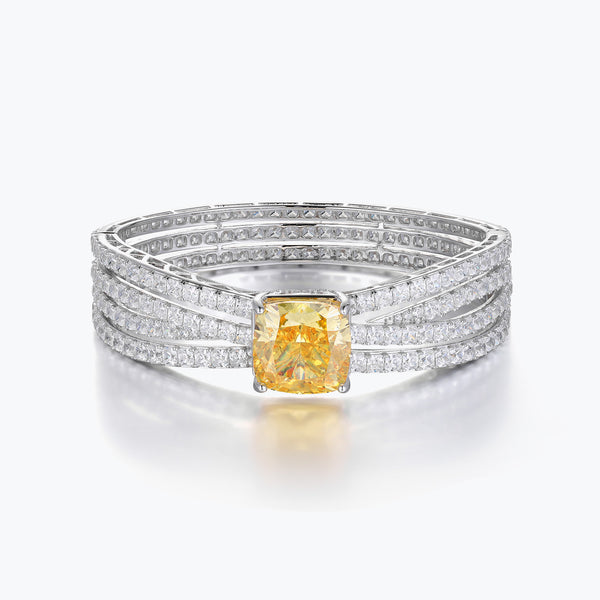 If Tiffany yellow diamonds are just a legend, then more and more stars start to wear yellow diamonds every day, which means that the fashion trend of yellow diamonds is really coming. From supermodel Heidi Klum to Victoria Beckham, they all choose yellow diamonds as their wedding diamond rings or upgrade their diamond rings.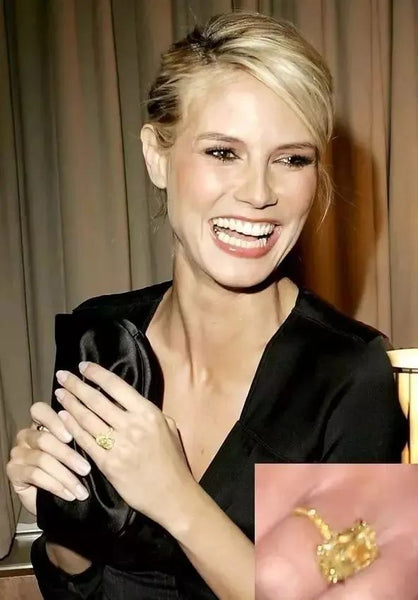 Supermodel Heidi Klum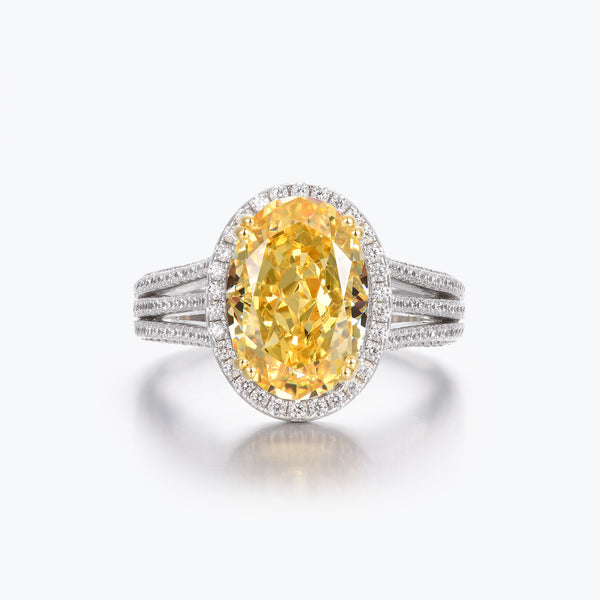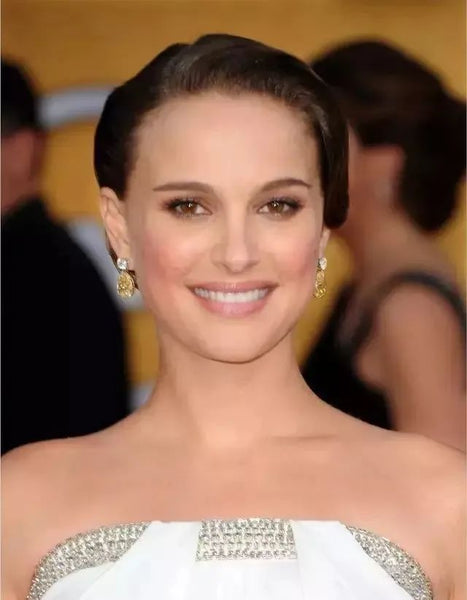 Oscar winner Natalie Portman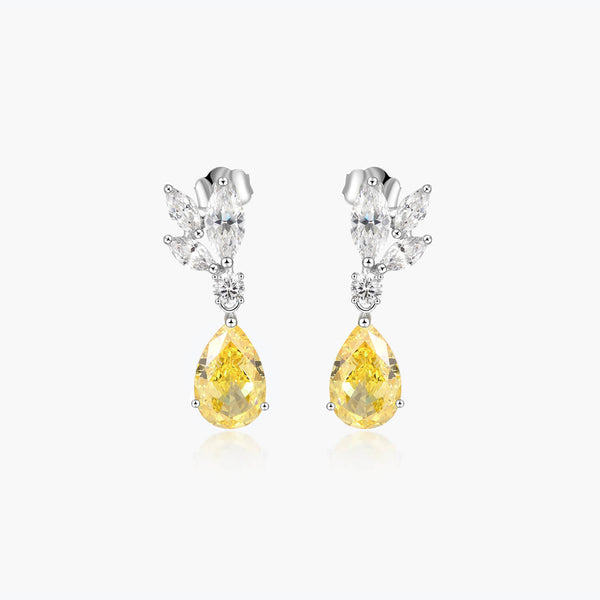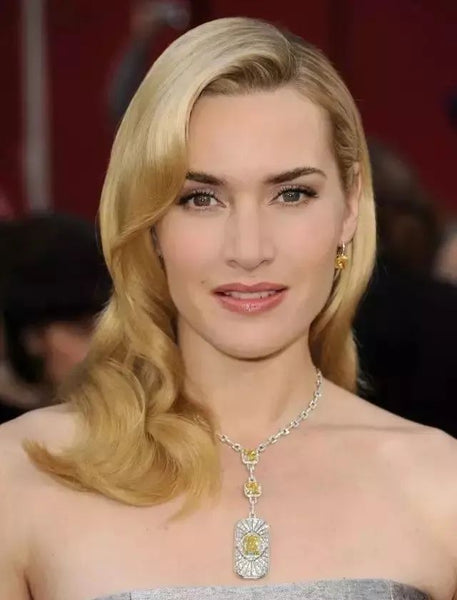 Oscar winner Kate Winslet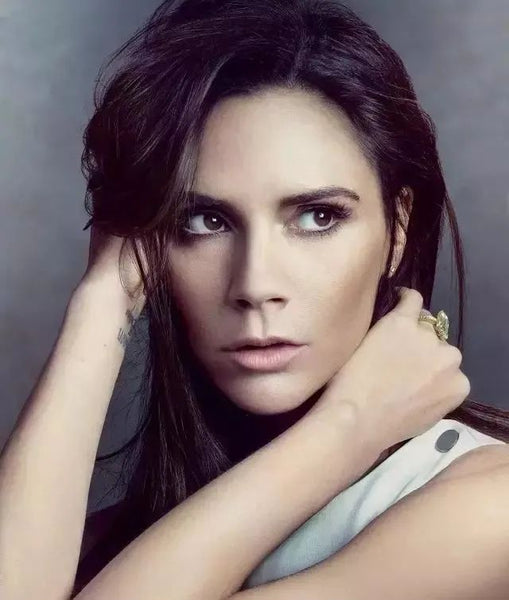 Fashion Icon Victoria Beckham
Finally, I will take you to appreciate those world-famous yellow diamonds.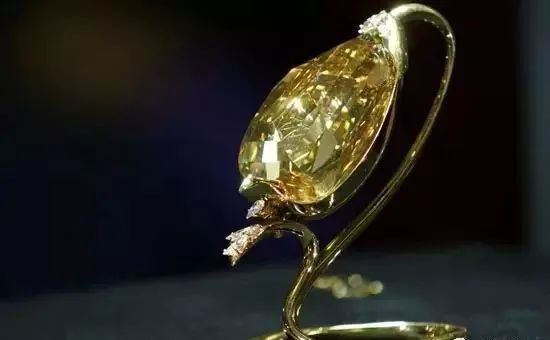 The Incomparable Yellow Diamond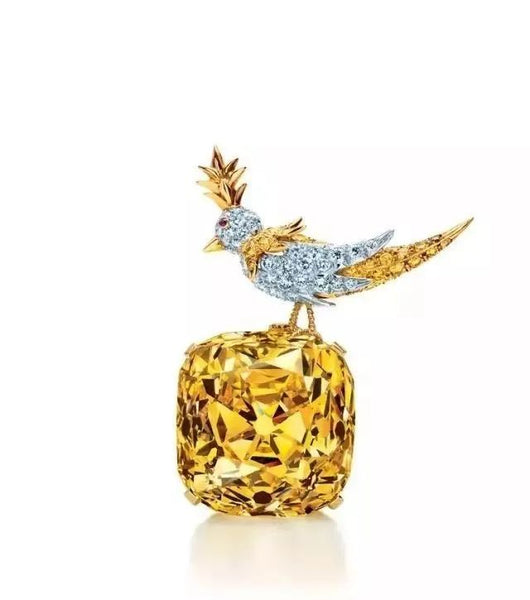 The Tiffany Yellow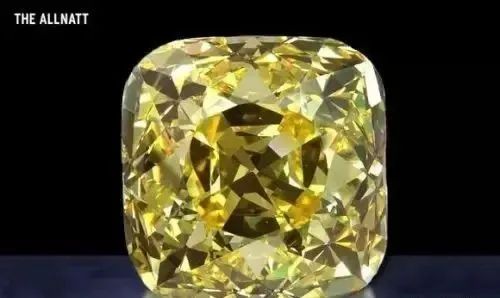 The Allnatt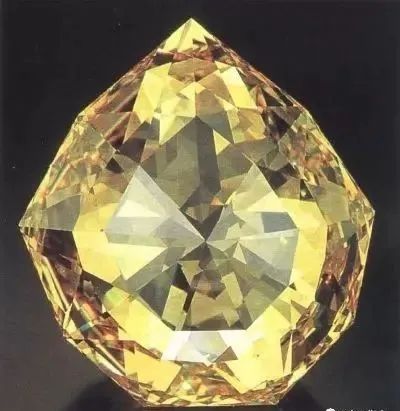 The Florentine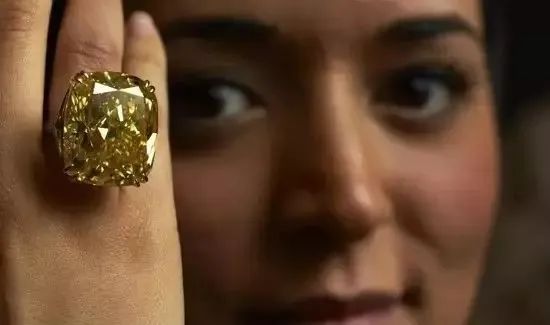 In addition, on May 13, 2014, a 100.09-carat Graff vivid yellow diamond was sold for US$16,309,420 at Sotheby's Geneva auction.
This article was first published in https://dissoojewelry.com/.
Want to know more about jewelry,click https://dissoojewelry.com/blogs/dissoo-blog to learn more.