When it comes to accessorizing an outfit, necklaces can be a great way to make a statement and add a touch of elegance.
But with so many different styles, shapes, and lengths to choose from, it can be difficult to know how to match your necklace with your outfit.
To help you out, here are 8 tips for matching necklaces with your outfit: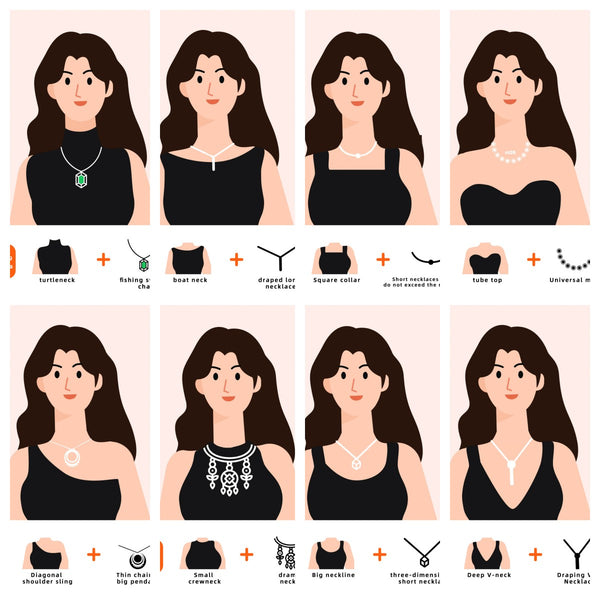 1.Turtleneck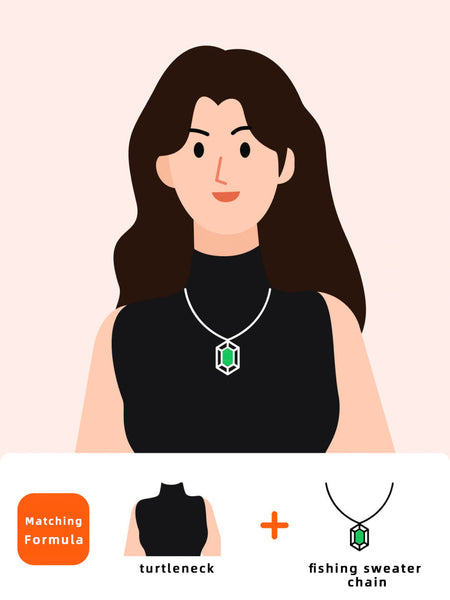 The turtleneck is very elegant and shows little skin. It is recommended to wear a necklace with a drape to make the neck look slender and elegant.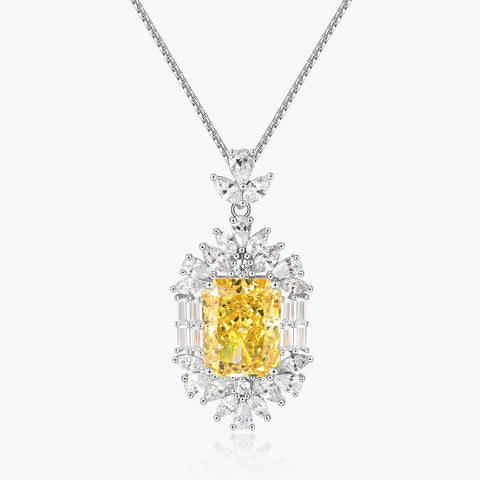 Dissoo® Vintage Cluster Drop Necklace
2.Crew neck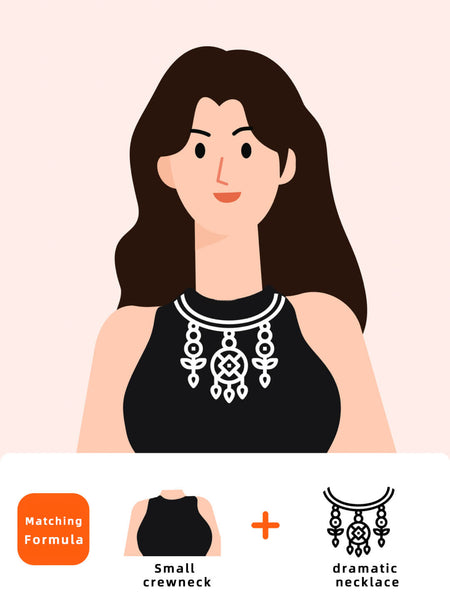 The small round neck is the most versatile and the most common collar shape. If it is paired with an exaggerated necklace, it will be more eye-catching.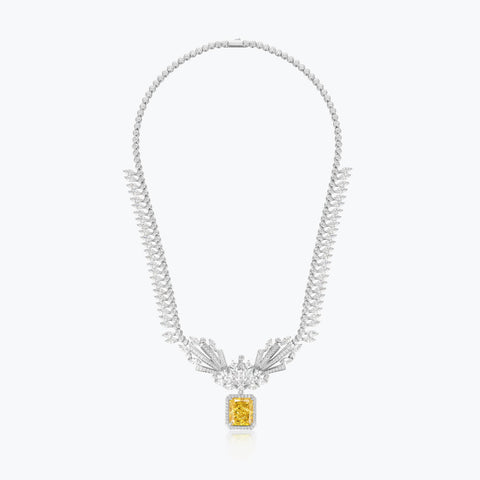 3.Large neckline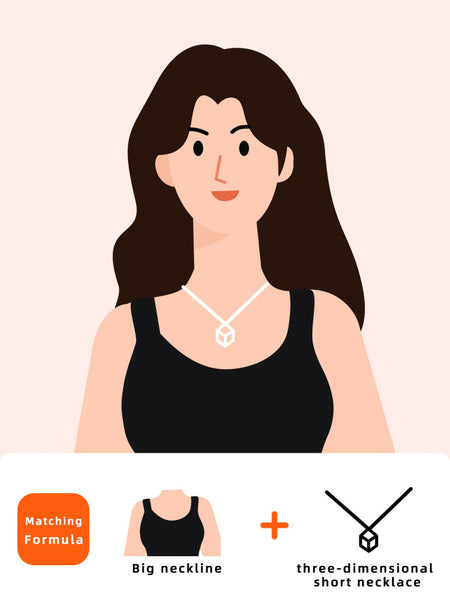 The large neckline reveals a lot of skin. It is recommended to match it with a thick and three-dimensional necklace, which is more balanced and coordinated.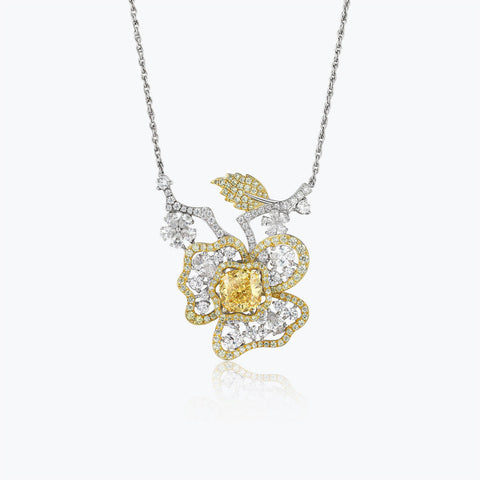 Dissoo® Yellow & White Floral Cluster Luxury Cocktail Necklace
4.Square collar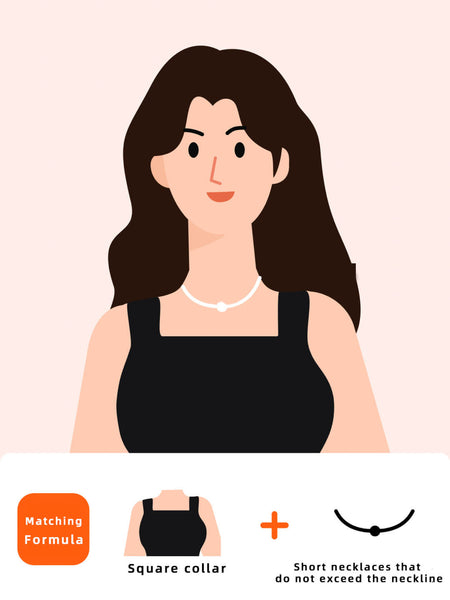 The square collar is already very linear. It is recommended to match it with a soft necklace, and it should not exceed the neckline to avoid too complicated lines.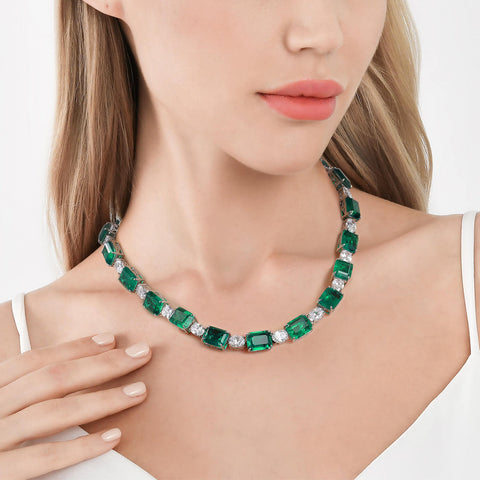 5.Deep V-neck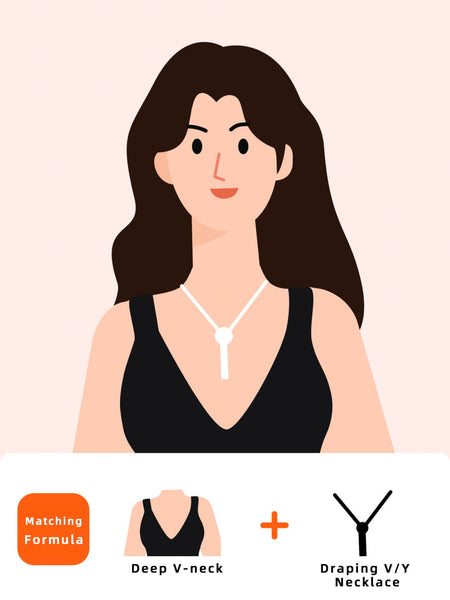 The general V-neck is more versatile, such as pearls, clavicle chains, and stacked in various lengths. But if it is a deep V-neck, it is very distinctive. It is recommended to match it with a V-shaped or Y-shaped necklace with a sense of fishing, which echoes the characteristics of the clothes.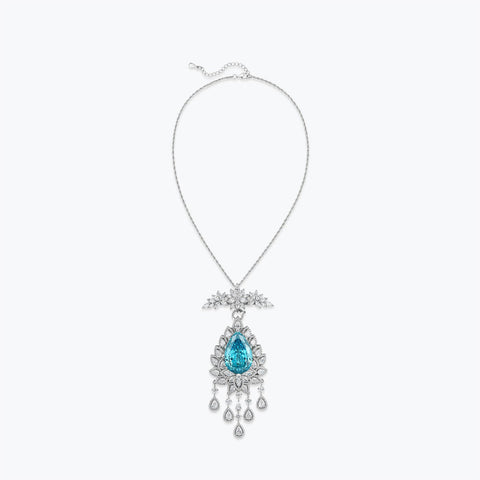 6.Neck collar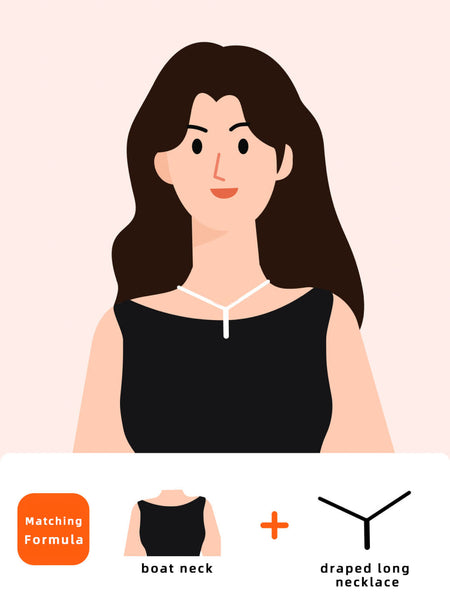 The one-shoulder neckline is very elegant. In addition to the regular short necklace, it can be matched with a medium-length necklace with a slight drape, and it should not exceed the neckline too much.
7.Tube top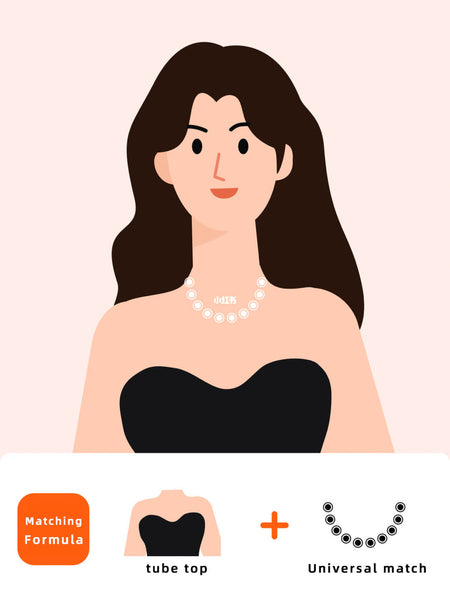 The tube top is very feminine, and it is generally suitable for all kinds of necklaces. If you match it with short, round, or small V necklaces, the temperament will be more unified.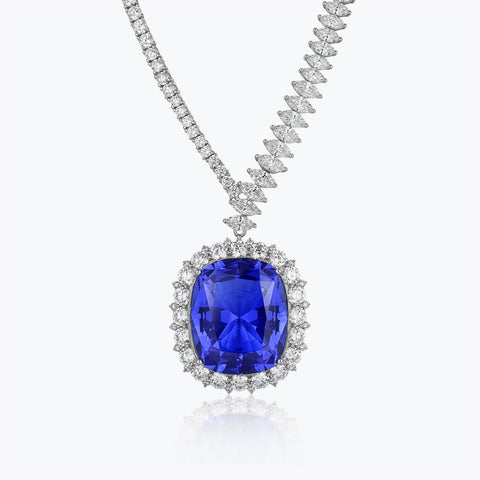 Oval Cut Royal Blue Sapphire Necklace&Pendant
8.Slanted shoulder straps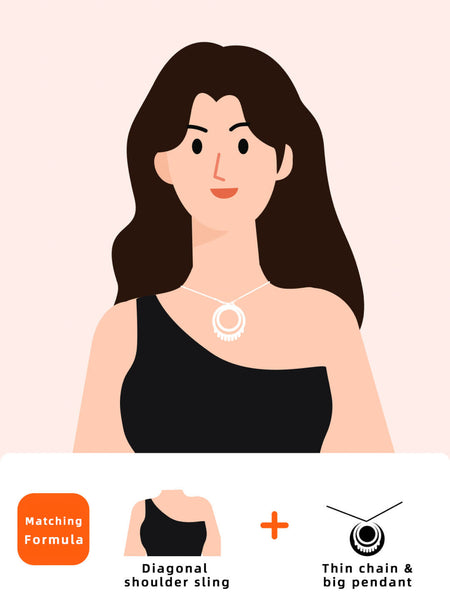 Slanted shoulder slings are generally worn as dresses or vacations. Generally, thick necklaces will destroy the lines of the slanted shoulders. It is recommended to match thin chains and more voluminous pendants, which are more eye-catching.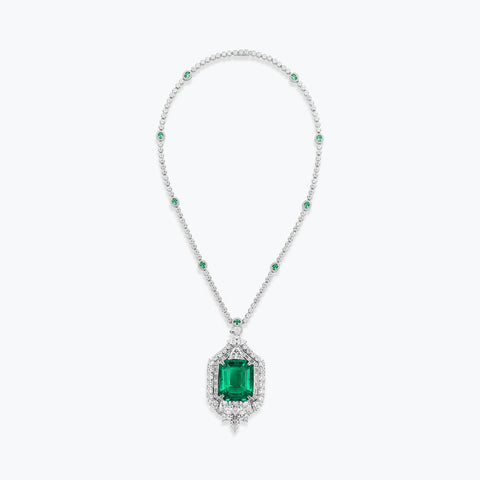 Dissoo® Emerald Necklace&Pendant 74.6 Ct. Sterling Silver with Petal Ornament
By following these 8 universal formulas, you can easily find the perfect necklace to complete your look. Whether you're looking for something subtle or dramatic, these tips will help you find the right necklace for any occasion.
This article was first published in https://dissoojewelry.com/ .Want to know more about necklace jewelry, click NECKLACES & PENDANTS (dissoojewelry.com) to learn more.