When it comes to beautiful insect jewelry, many people's first reaction is "butterfly".
In fact, not only elegant butterflies are frequent visitors in big-name jewelry works, but hardworking bees are also common themes in insect jewelry.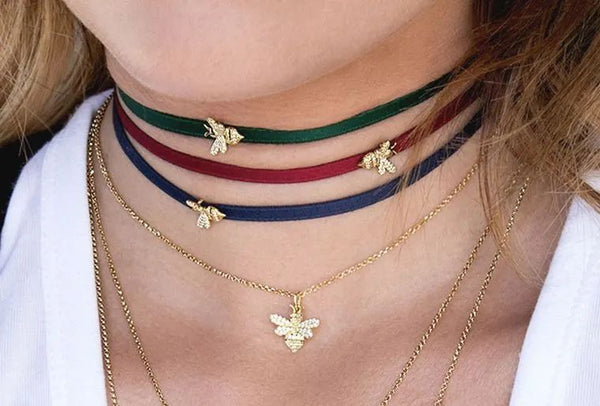 How do designers and jewelry brands interpret the bee element?
Bees symbolize hard work, dedication and pragmatism, and also have the meaning of power and luck in jewelry.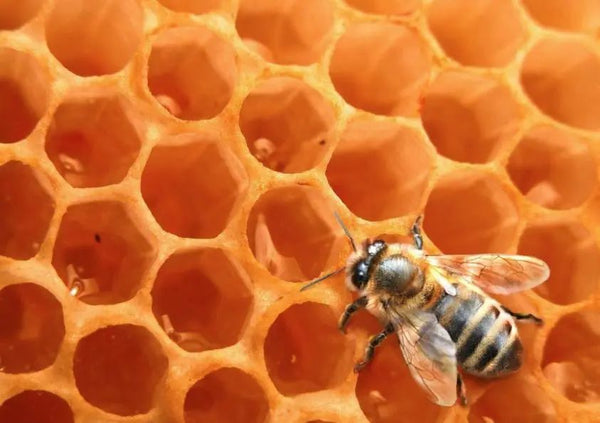 It is said that when Napoleon was just born, a bee landed on his lips. Later, Napoleon became the emperor. Everyone thought that this bee was a hint from the gods, representing the greatest emperor coming to the world.
Napoleon himself was also very fond of the bee element. At the coronation ceremony of the king in 1804, thirty gold-plated brass bees were evenly distributed on Napoleon's cane, which was a symbol of the power of the French Empire.
In addition, his royal robes are also embroidered with golden bees, not only that, but bees appear on furniture and various royal items.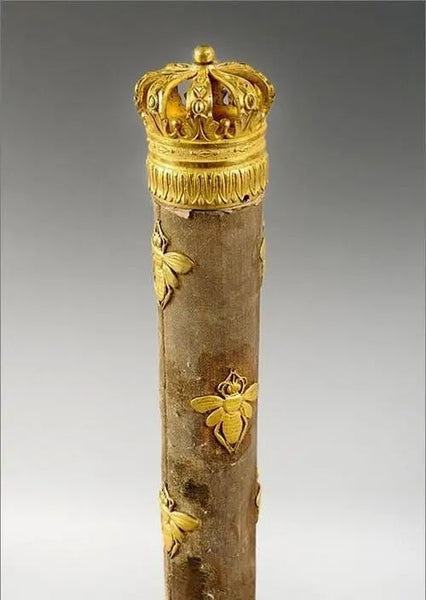 With Napoleon's outstanding achievements and great achievements, people at that time believed in the saying that "bees are gods", and "bees" are more like the incarnation and totem of a god.
The Napoleonic dynasty was therefore called the "bee dynasty" by later generations, and bee jewelry also has the meaning of power in the West.
Among the many jewelry brands, Chaumet, the top French jewelry brand used by Napoleon, can be called the ultimate fanatic of bee jewelry.
Chaumet integrates bee elements into jewelry, presenting many styles of bee and surrounding jewelry works.
In 2015, Chaumet released the high jewelry series - Abeille.
The design of the series is all based on the theme of bees, and the various forms of bees are shaped with orange and green gemstones. All bees are inspired by the naturalistic style jewelry created by Chaumet in the 19th century.
All bee shapes are made of 18K gold and diamond-encrusted platinum with two-layer hollow wings. The double-layer hollow design further reflects the lightness of the bee when it is flying.
In terms of gemstone selection and matching, the Abeille series not only has spessartite and yellow sapphire, but also can see imperial topaz weighing 23.42 carats, 6.57 carat grossular garnet, and 11.87 carat Ethiopian opal.
The combination of orange and green tones makes the jewelry look warm and comfortable as a whole.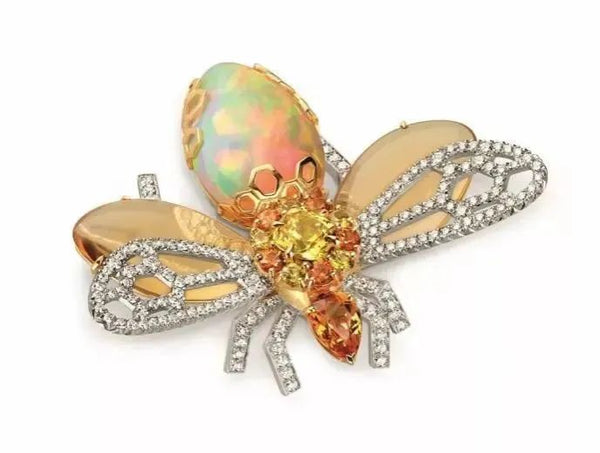 In 2017, Chaumet launched a new "Bee My Love" jewelry series.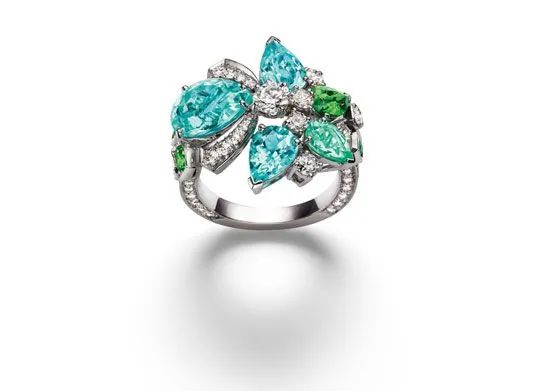 "Bee My Love" jewelry series
This series chooses the bee element loved by Napoleon I as the source of creation, and designs multiple sets of jewels with colorful gemstones, pearls and plain gold. It presents crowns, necklaces, watches, earrings, rings and brooches in many styles.
"Bee My Love" jewelry series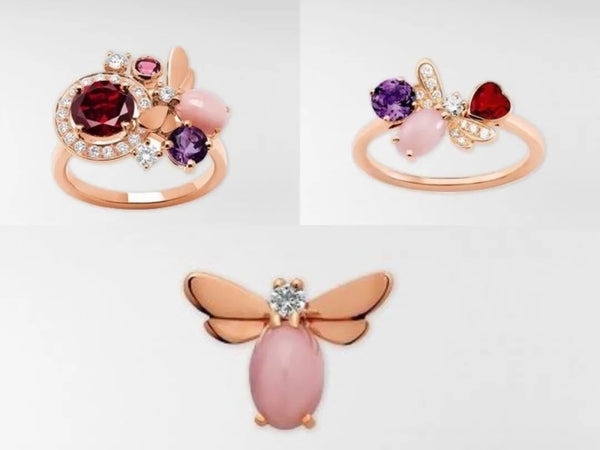 "Bee My Love" jewelry series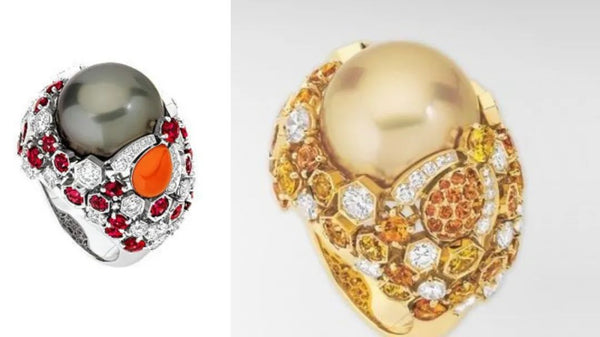 "Bee My Love" jewelry series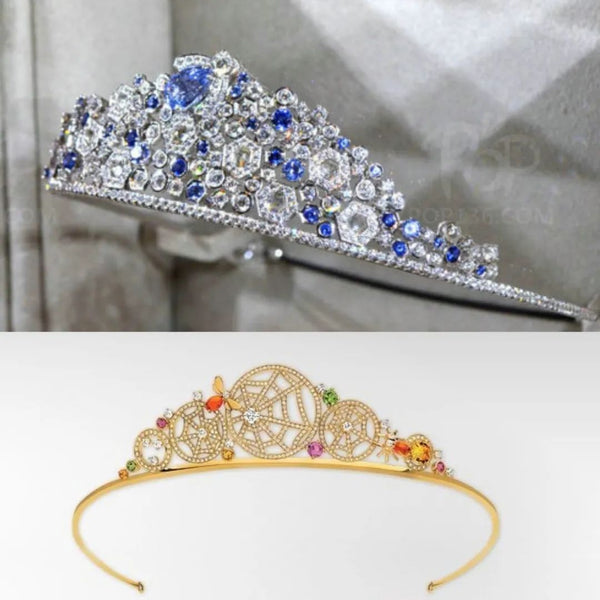 "Bee My Love" jewelry series
In addition to the bee shape, Chaumet has not let go of the honeycomb shape. In the Bee My Love series, the versatile single product with the shape of a honeycomb has always been one of the most popular classic styles of Chamet.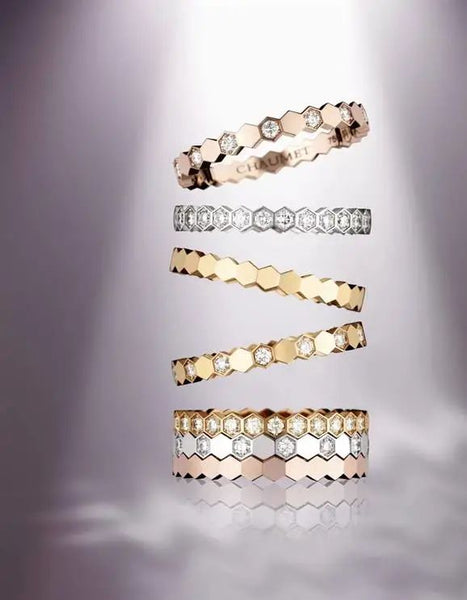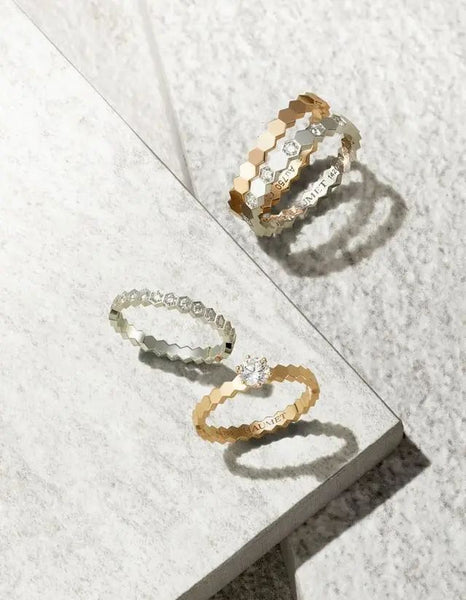 In addition to Chaume, there are many jewelry brands that also have a soft spot for bee elements, such as Dior. 
Dior's bees are inspired by the bees dancing in the rose garden of Mr. Dior's hometown.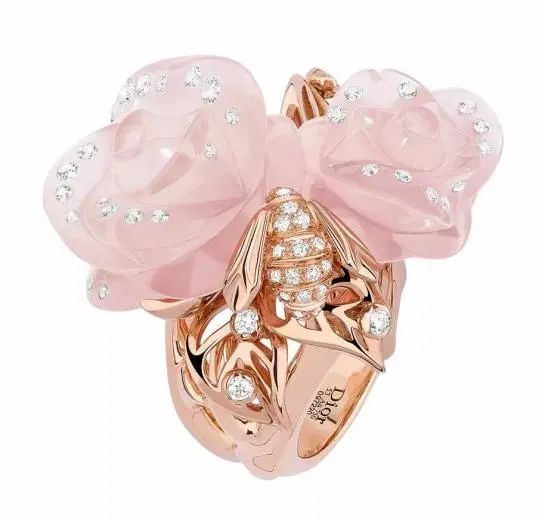 In the Rose Dior Pré Catelan series ring, the bee stays playfully and cutely next to the rose, forming a romantic and quiet scene.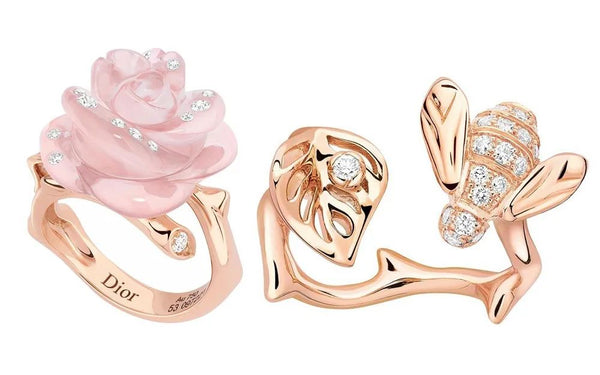 If you think that bees are just a foil in the Rose Dior Pré Catelan series, then in Dio's high-end jewelry watches, bees are definitely a proper C position.
The bee inlaid with various colored treasures such as tourmaline, sapphire, ruby, amethyst, tsavorite, etc. is like an exquisite miniature sculpture standing in the dial full of diamonds, which is extremely noble and luxurious. It is said that the wings of bees can also vibrate with the movement of the wearer, which is really wonderful to think about.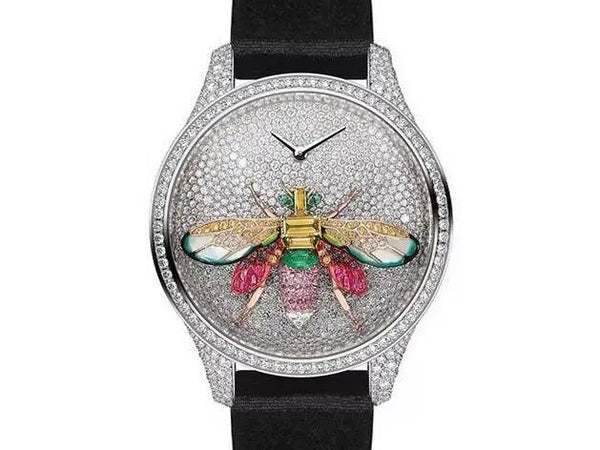 The trendy and cool models for men and women are undoubtedly the Lucky Dior ring series launched by Dior in 2016.
The combination of K gold and black agate is cool and neutral.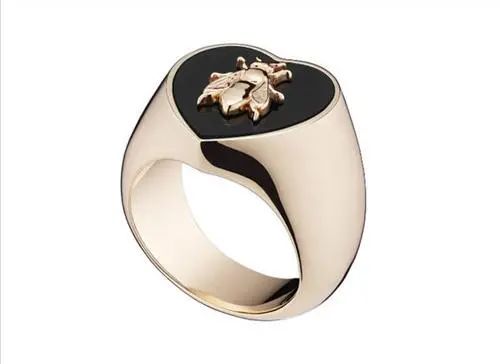 The favorite of trendy girls should be the Perles de Désir series.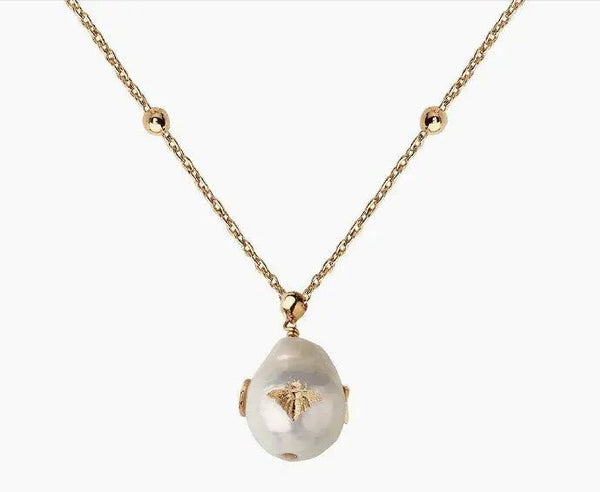 This series combines natural pearls with Dior's iconic design elements (four-leaf clover, bees, lucky stars, etc.). The warm texture of pearls and metallic luster complement each other. Daily wear is really salty and sweet.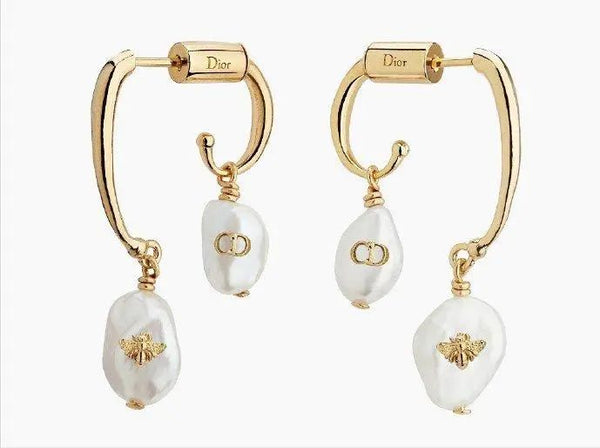 But anyone who has visited GUCCI counters and the official website knows: shoes, bags, watches, sunglasses...everything you can think of in GUCCI items, there are lingering bees.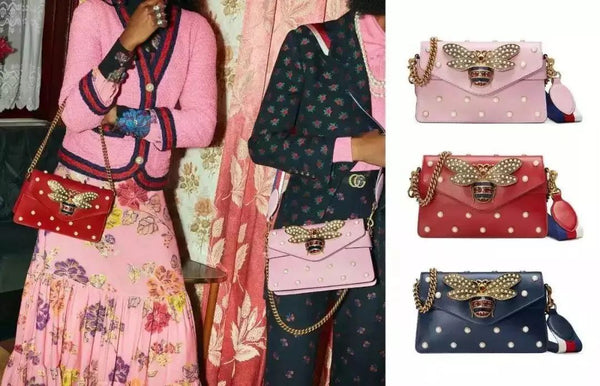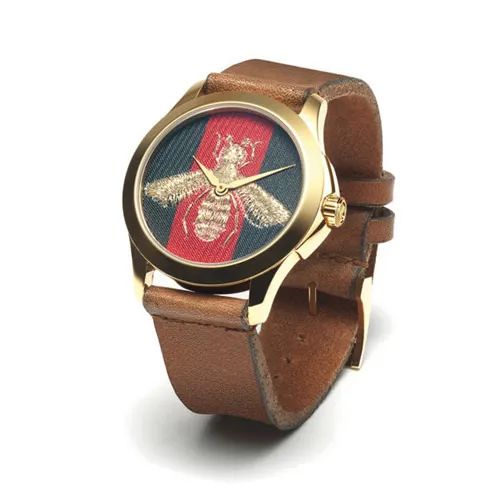 G-Timeless new watch by GUCCI
Of course... GUCCI jewelry is of course full of bees.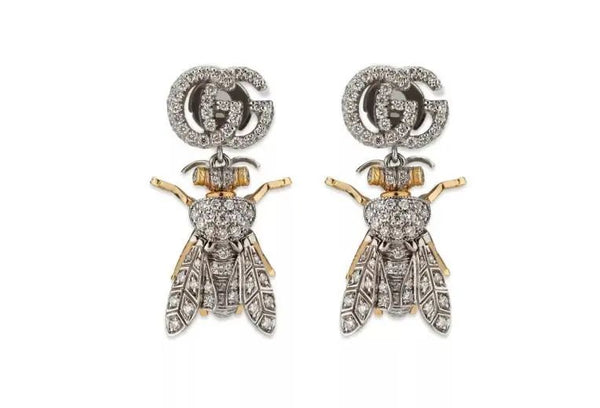 Le Marche des Merveilles series earrings by GUCCI
In 2015, in the Le Marché des Merveilles jewelry series launched by GUCCI, pendant necklaces, earrings and rings made of 18K gold or rose gold are classic and versatile.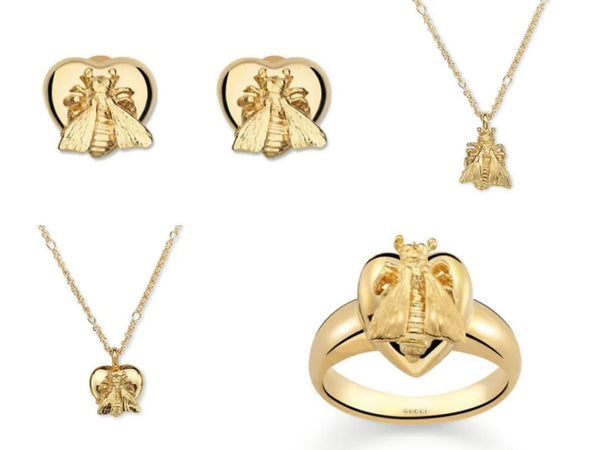 Most of the Pandora (PANDOR) in my impression are plain silver beads with various shapes and combinations.
Among Pandora's few 18k gold-plated limited-time limited editions, there are bee elements.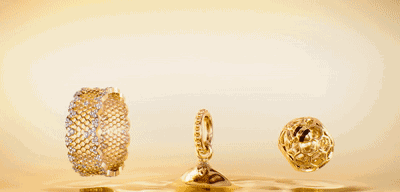 Pandora (Pandora) launched the 2018 new Pandora Shine jewelry series, inspired by the sun and bees, the whole series of works exude bright golden light.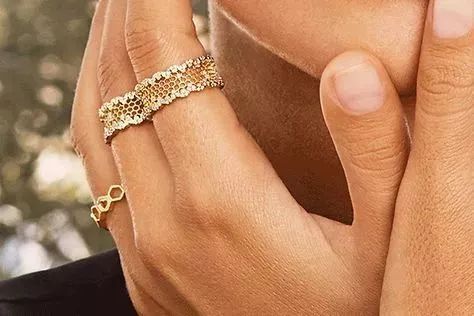 (Speaking of the honeycomb-shaped ring from PANDOR, is it a bit of a Buccellati feeling...
In 2017, Gumuchian's jewelry designer launched the "B" series of jewelry inspired by bees.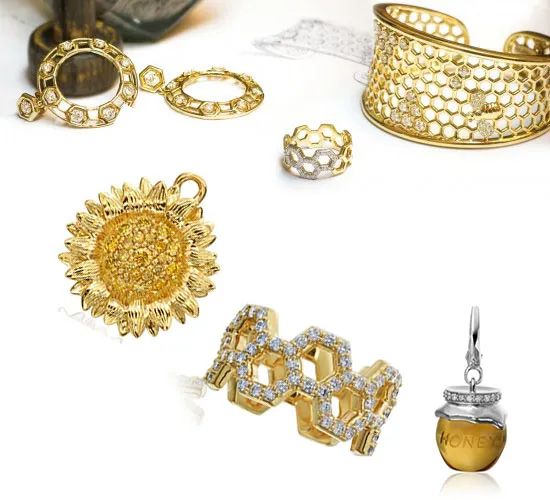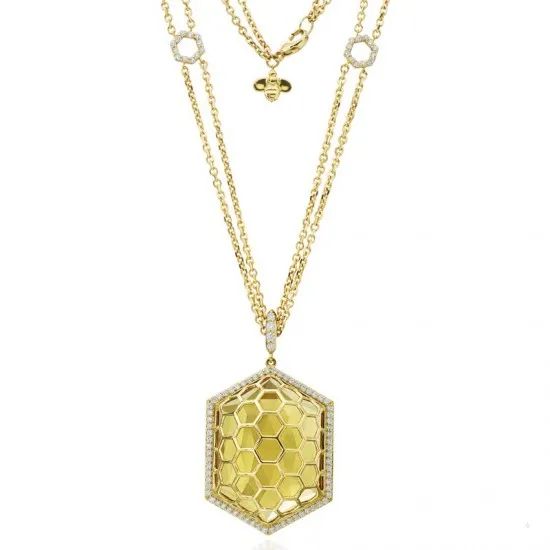 Flowers, bees, hives and even honey, are all beautifully displayed in these creations, each of which is simply addictive.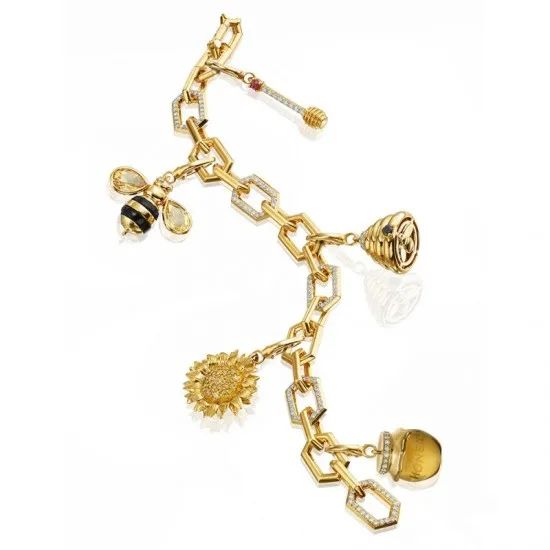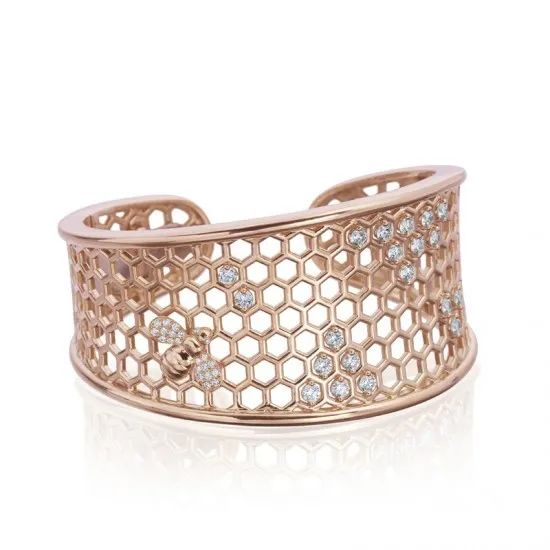 Delfina Delettre's bee beads highlight the relationship between the hive, bees and honey, which is realistic and vivid.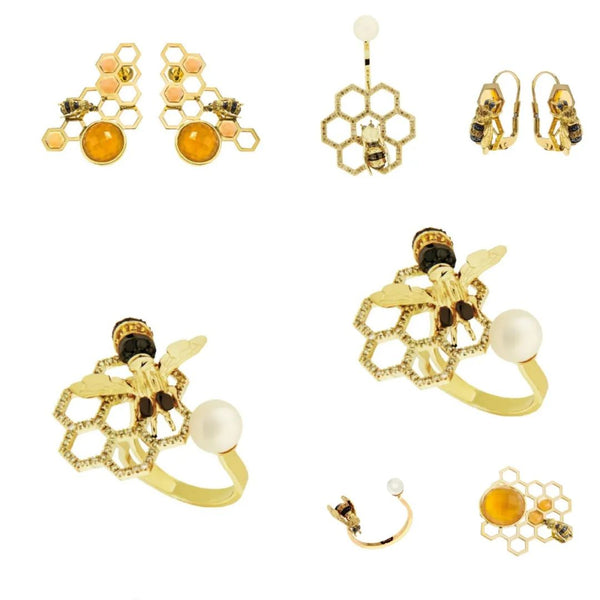 Bill Skinner, a British designer brand with the same name, was founded in 2012. The designer is good at combining brightly colored enamel with smooth gold plating, using various natural elements.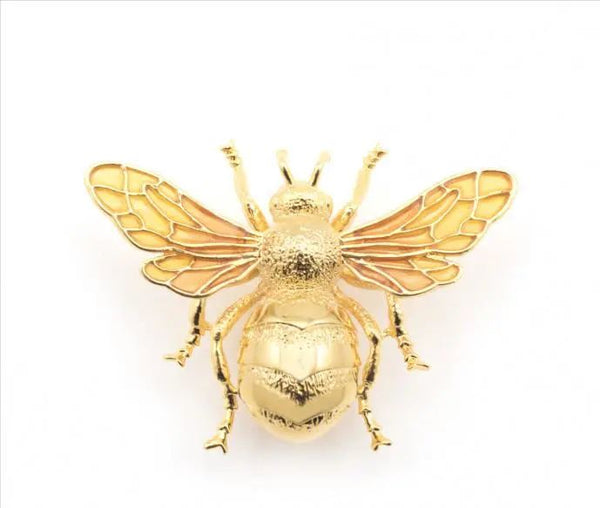 Bill Skinner's insect series, the golden bee lives alone on the hive, a vivid image.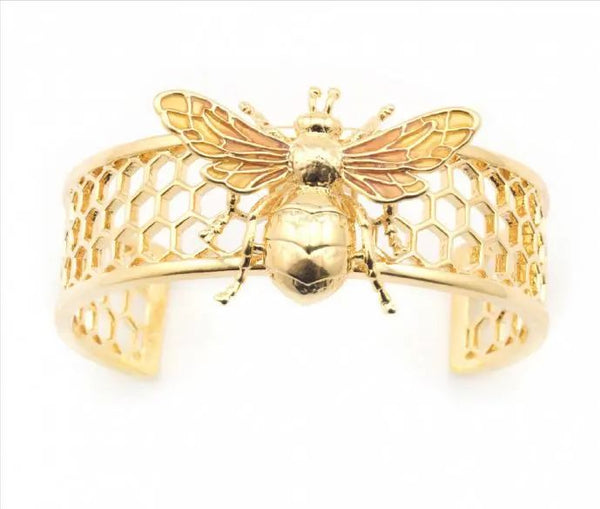 Theo Fennell
Theo Fennell is an internationally renowned British contemporary jewelery designer.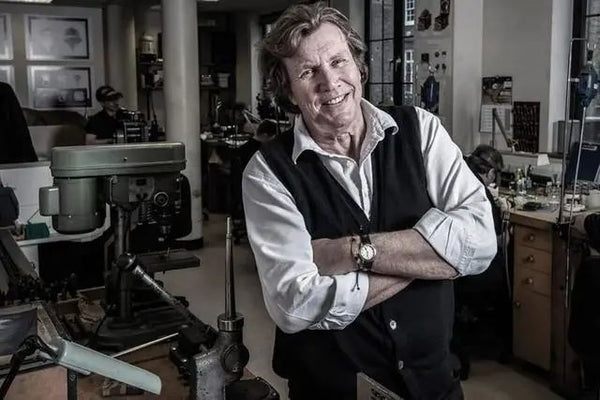 You may feel unfamiliar just by hearing his name, but you must have an impression after seeing his works. (After all, I like to dig gems into lids that can be opened and closed. There are not many designers who make rings...)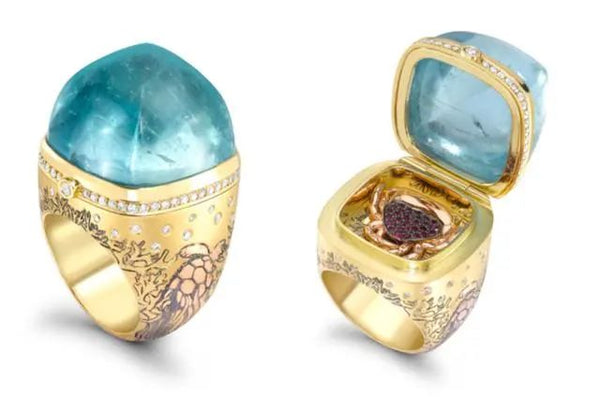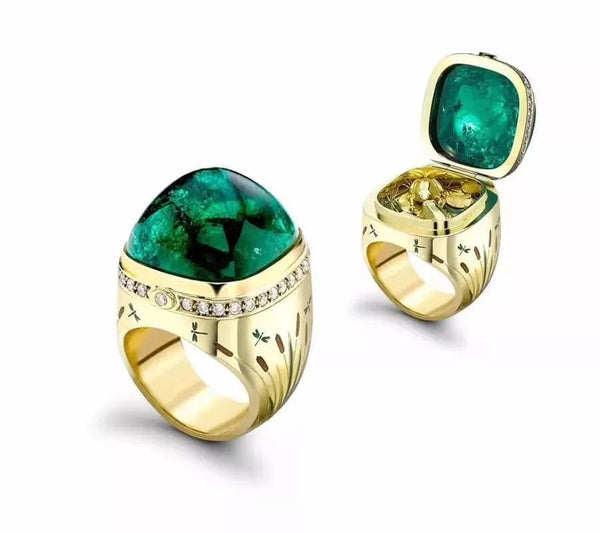 There are also many bees in his works, so bees are his favorite among insect subjects.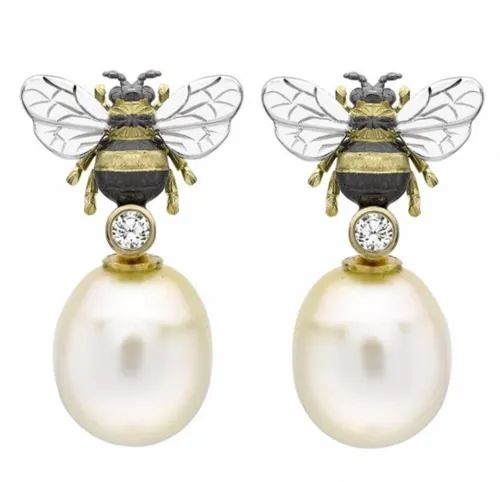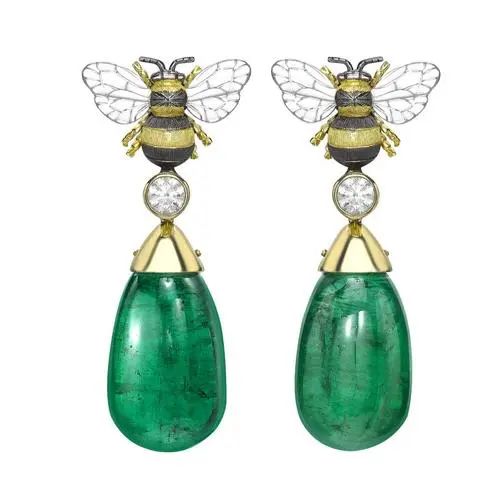 Group portrait of designer bee
In fact, in addition to the brands mentioned above, there are many jewelry designers and jewelry brands that have made classic interpretations with bee elements. Want to see more bee works? Browse the jewelry maker gallery, you can search by theme~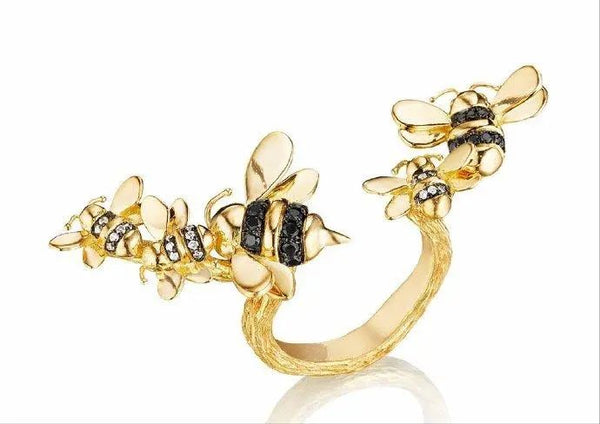 by American designer Mimi So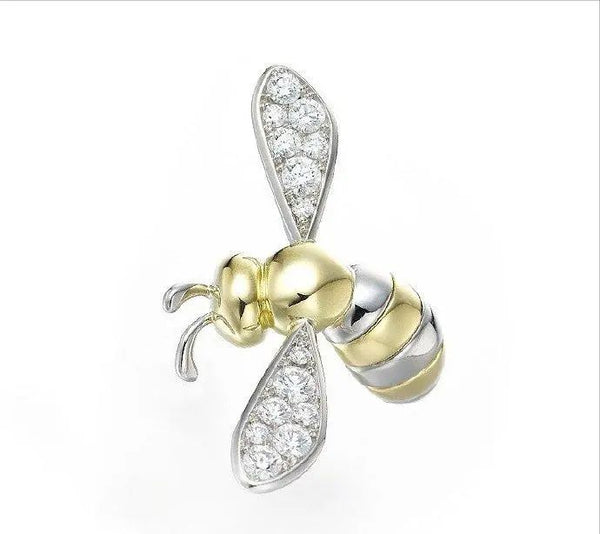 by Gimel, a Japanese jeweler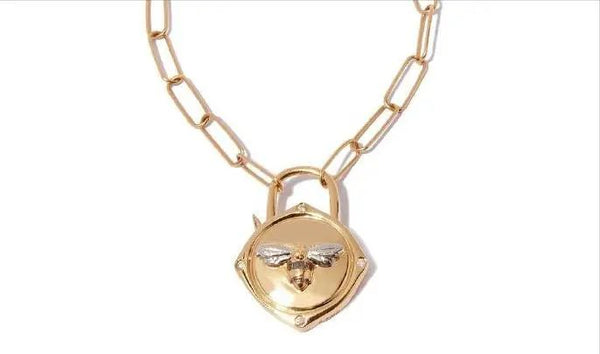 by British jeweler Annoushka
In the insect jewelry series articles, we have already reviewed butterfly jewelry and bee jewelry.
In the following follow-up articles, we will bring you dragonflies, beetles, ladybugs, spiders... more jewelry articles with insect elements, remember to pay attention~
Explore Classic Jewelry Design Element: The Bee
Explore Classic Jewelry Design Element: The Snake
Explore Classic Jewelry Design Elements: The Magic of Feathers
Explore Classic Jewelry Design Elements: The Rose
This article was first published in https://dissoojewelry.com/.
Want to know more about jewelry,click https://dissoojewelry.com/collections/pink to learn more.