Are you on the hunt for the most popular celebrity engagement rings of 2022?
If so, you're in luck! We've compiled a list of the top seven most talked-about proposal rings worn by celebrities this year. From classic diamond cuts to modern designs, these luxurious pieces of jewelry are sure to make your loved one swoon. Read on to learn more about these stunning engagement rings and find out which one best suits your style and budget.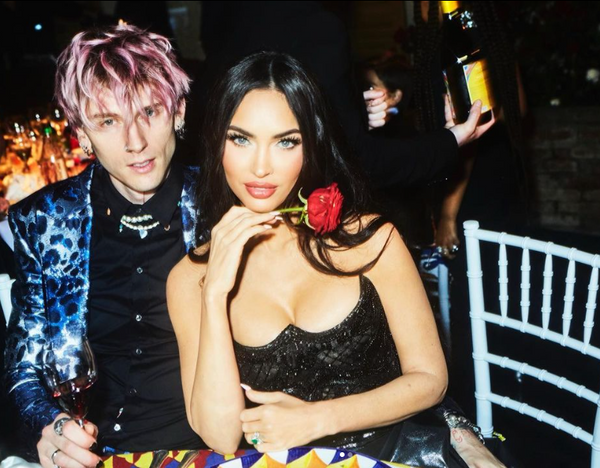 Megan Fox and MGK
Megan Fox, in the beginning of this year. the hottie actress in the movie "Transformers", was proposed by her boyfriend MGK under the banyan tree where the two met at.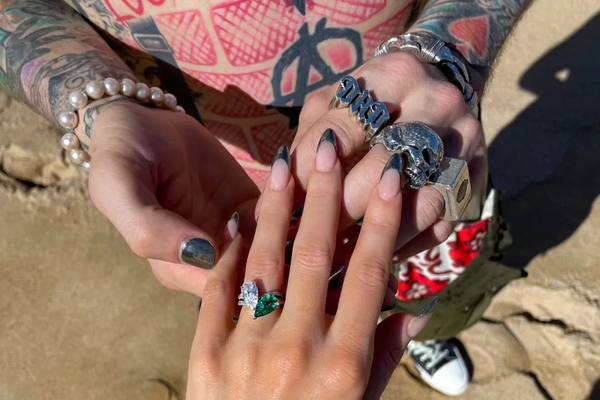 Designed by MGK and British jewelry brand Stephen Webster, the engagement ring is a classic "me and you" double-stone style: an oil-free pear-shaped Colombian emerald, Meghan's birthstone; An antique D-colored pear-shaped diamond that is MGK's birthstone. The two gemstones represent two souls with similar tastes, romantic and commemorative.
Unlike the "Me and You" ring, which used to set two gemstones in a single band, Meghan's diamond engagement ring is a combination of two rings. For this ring, MGK said: The magnet at the base of the ring perfectly combines the diamond with Colombian emerald, like two halves in the shape of a heart, embedded in the shape of our love.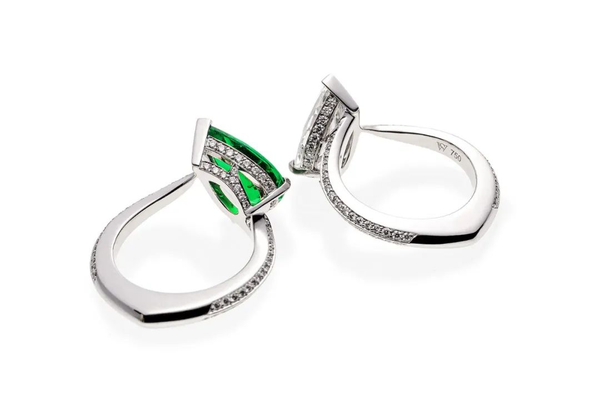 What's more, usually when designing a diamond ring, everyone will consider adding some auspicious and safe elements, but Meghan's ring, the side is like a claw-like thorn vine shape, which means that if Megan wants to take off the ring (give up this feeling), she will be hurt (not really scratched by the ring), and the design concept is "true love has to pay the corresponding price".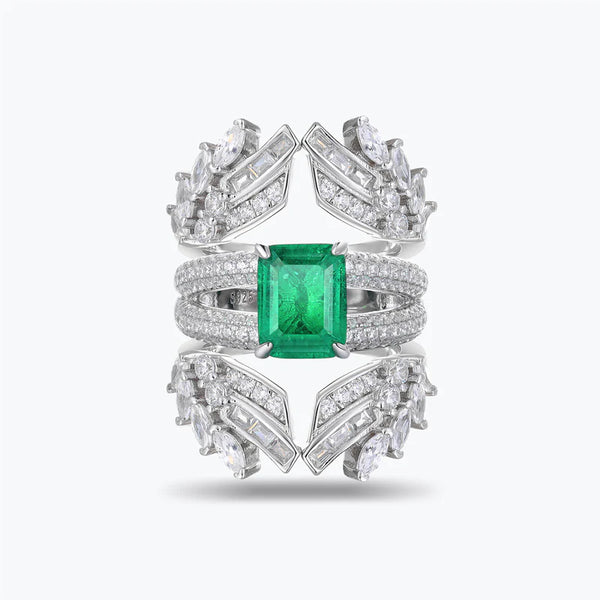 Ultra-Lavish 2-Piece Anniversary Engagement Ring Set (dissoojewelry.com)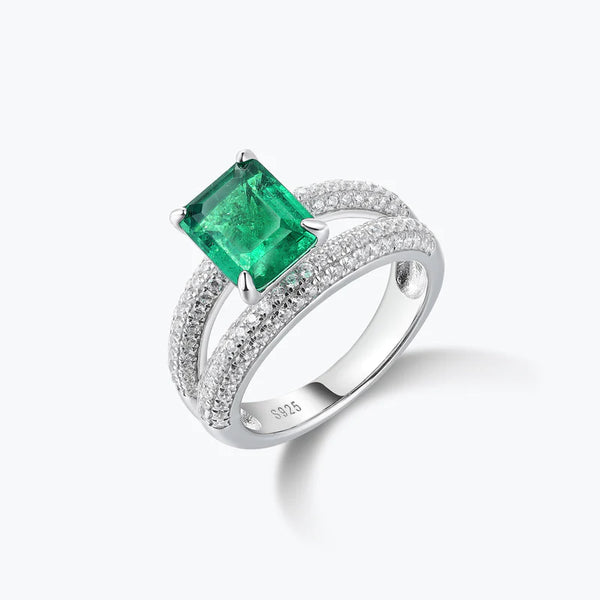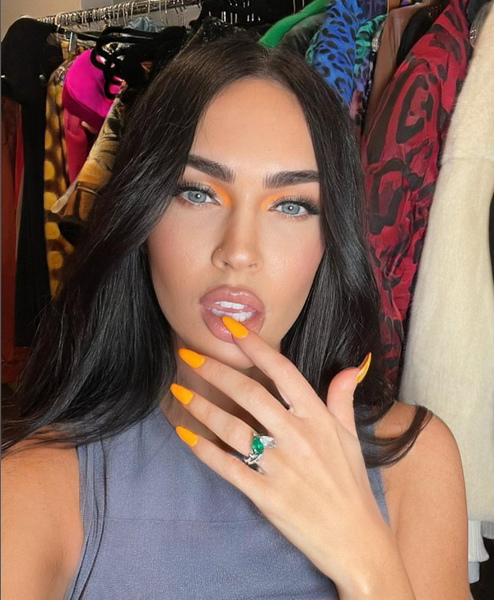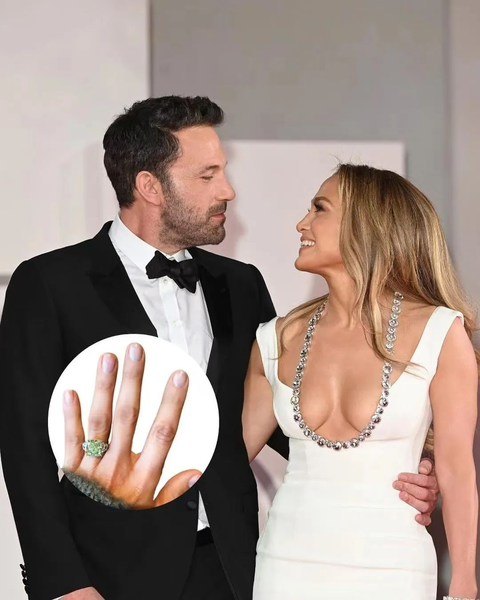 In mid-April 2021, singer Jennifer Lopez was photographed meeting old love Ben Affleck. The two of them rekindled their old relationship, their love heated up rapidly, not only getting along day and night, but also being photographed by the media vacationing together in Canada, Miami, Los Angeles and Hampton.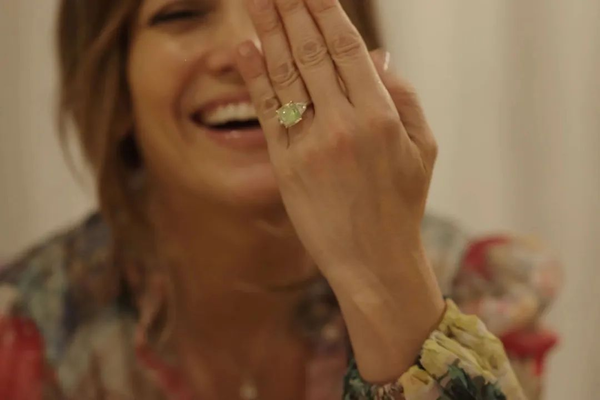 Ben Affleck and Jennifer got back together for less than a year and announced their engagement again this year. Jennifer excitedly shared a video of wearing an engagement ring on her personal social account, in which she couldn't help but burst into tears, and the green diamond ring on her hand fully demonstrated Ben Affleck's love for her.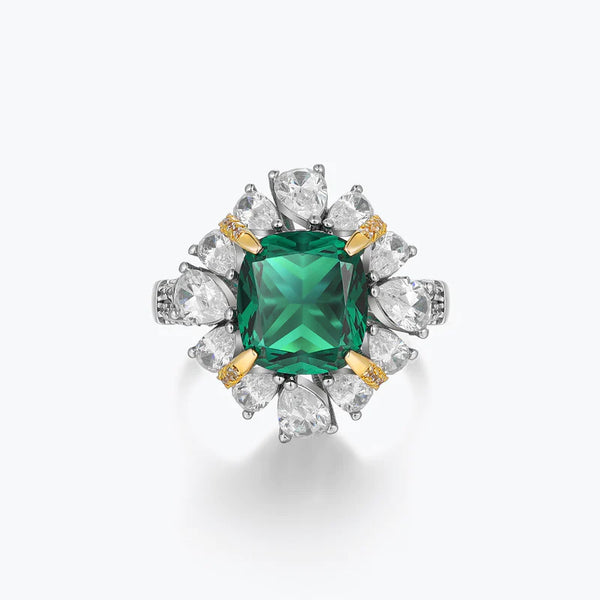 Cocktail Cluster Anniversary Ring (dissoojewelry.com)
Because Jennifer loves green so much that she thinks green is her lucky color, Ben Affleck bought the 8.5-carat green diamond from a jeweler in a Belgian mountain villa and worked with Rahaminov Diamonds, a family-owned jeweler in Los Angeles, to design the ring into a classic three-stone model, flanked by two flawless shield diamonds on the center diamond.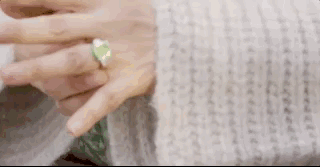 Mike Fried, CEO of The Diamond Pro, revealed to the media that the green diamond on this ring is very brightly colored, and it is likely that it will cost far more than $5 million, or even more than $10 million.
It is said that this is Jennifer's second diamond engagement ring received fromBen Affleck after 20 years, and the last one is also a fancy color diamond, or pink~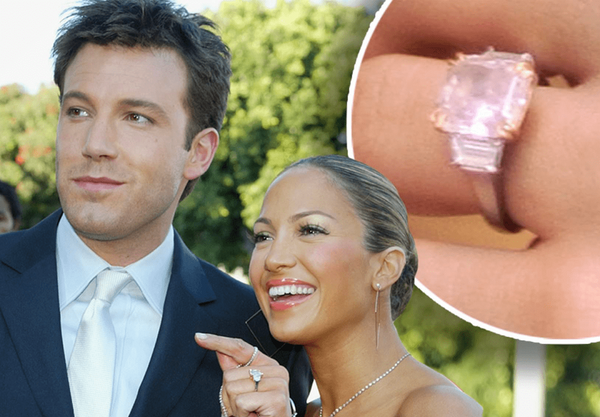 At the end of 2001, Jennifer began dating Ben Affleck. In November 2002, Ben Affleck gave Jennifer a Harry Winston pink diamond engagement ring, which weighed 6.1 carats and cost $1.2 million at the time.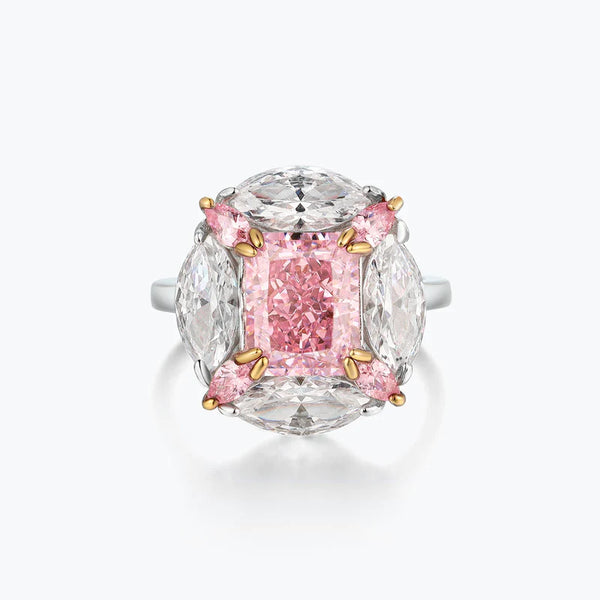 Pink & White Multi-Stone Cluster Oblong Cocktail Ring (dissoojewelry.com)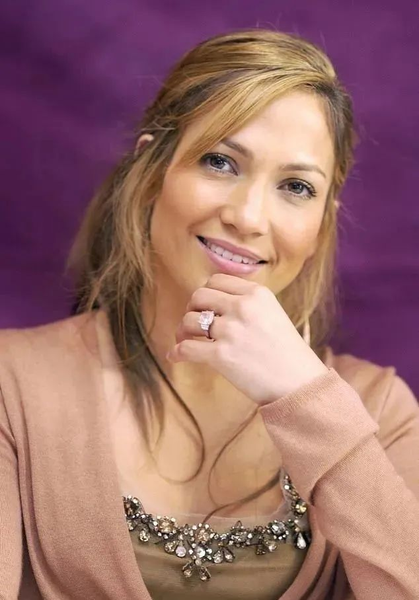 Jennifer loved the ring so much that she once unabashedly described her love for it: "Every time I look at it, I can't help but marvel at the most spectacular thing I've ever seen." This ring seems to tell me that Ben chose it to give me the best."
But what no one expected was that just a few hours before the wedding scheduled for September 2003, the two suddenly announced the cancellation of the wedding, and a few months later they announced their breakup, and Jennifer returned the pink diamond ring to Ben Affleck.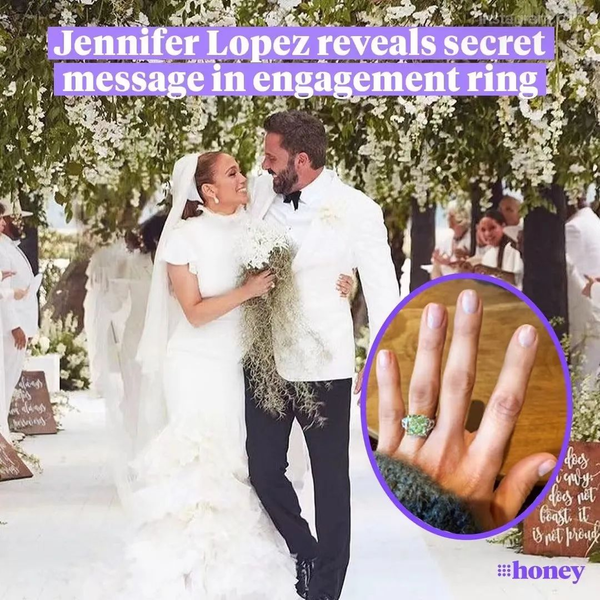 The wedding of the two finally took place as scheduled after 20 years.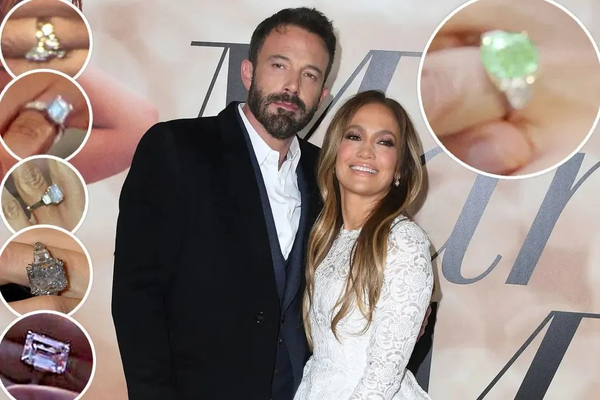 PS: So far, Jennifer has received 6 engagement rings, the 3rd and 6th respectively sent by Ben Affleck.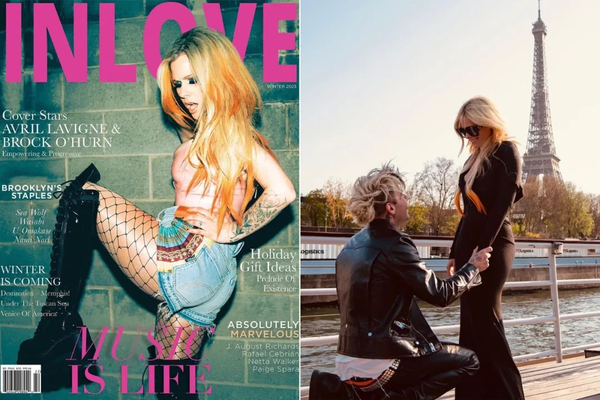 In March 2022, rock singer Avril and partner and musician Maud got engaged in Paris, France. In an interview with People magazine, she said: "This is the most perfect and romantic proposal I could ask for. We were on a boat on the Seine in Paris, there were violinists playing music, and we were surrounded by champagne and roses. "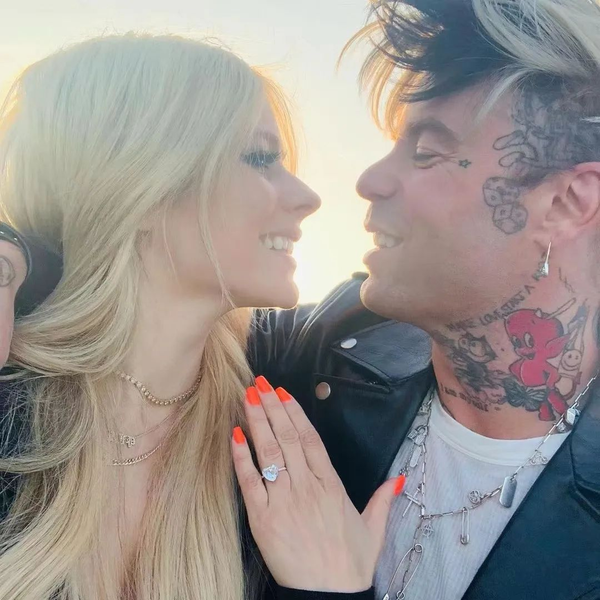 Avril and Maud
The engagement ring that Maud gave to Avril was set with a 5-carat heart-shaped diamond, crafted by star designer Karin Albert, founder of XIV Karats, a jeweler in Beverly Hills. Avril revealed: "It was engraved with 'Hello, my Idol (Hi Icon,' which was the first thing he said to me. The inside of the ring is engraved 'Mod + Avril'. He knew from the beginning that I loved heart-shaped diamonds because I had been wearing a heart-shaped ring since the day we met. So a heart-shaped engagement ring suits me perfectly, I love it so much! "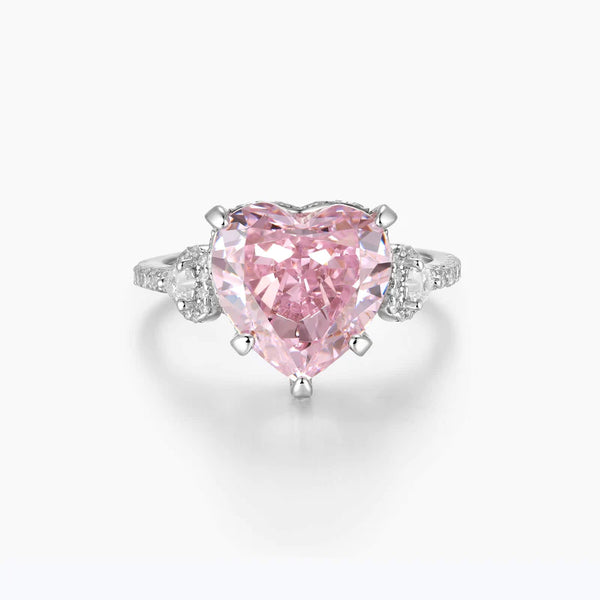 Dissoo® Pink Heart Sterling Silver Ring (dissoojewelry.com)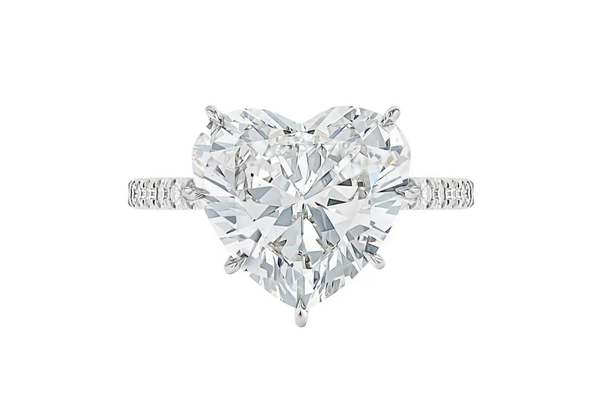 The designer who designed the ring for Maud revealed to the media that Avril and Maud had both bought the same heart-shaped ring in his store when they were not yet acquainted, and they both wore this ring on the day they met. So when Maud approached the designer to make an engagement ring, he decided to give her a "real heart."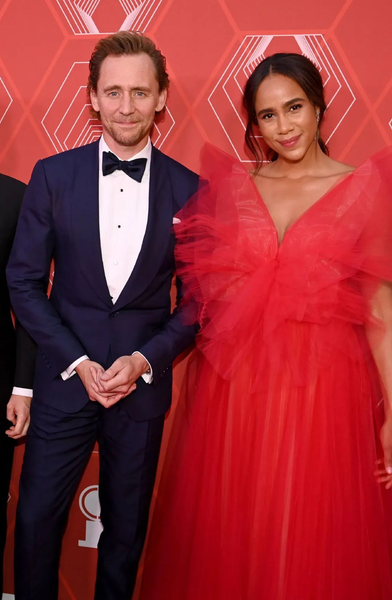 Zawi Ashton and Tom Hiddleston
British actress Zawi Ashton, who has starred in "Desperate Tracking", and actor Tom Hiddleston, began to communicate low-key after co-starring in the stage play "Betrayal" in 2019, and the relationship has always been very sweet. It was not until May 2022 that Tom Hiddleston revealed to the media in an interview that he was engaged to Zawi.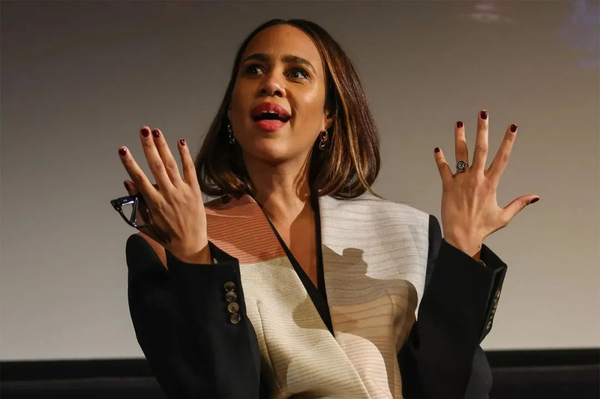 Zawi did not publish information and photos of her engagement ring on social media, and the media could only find out when she attended the event. Judging from the photos taken, her engagement ring style is very vintage, seems to be a popular garland shape in the 19th century, most likely an antique ring, or a wreath set inspired by antique rings.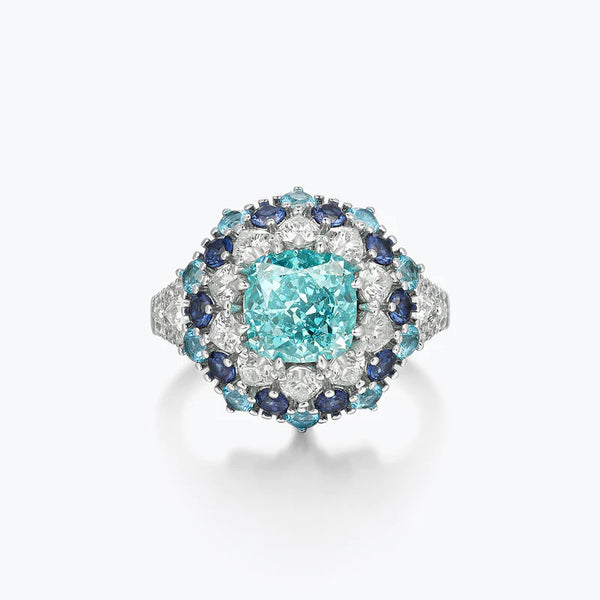 Blue & Aqua Luxury Cluster Floral Ring (dissoojewelry.com)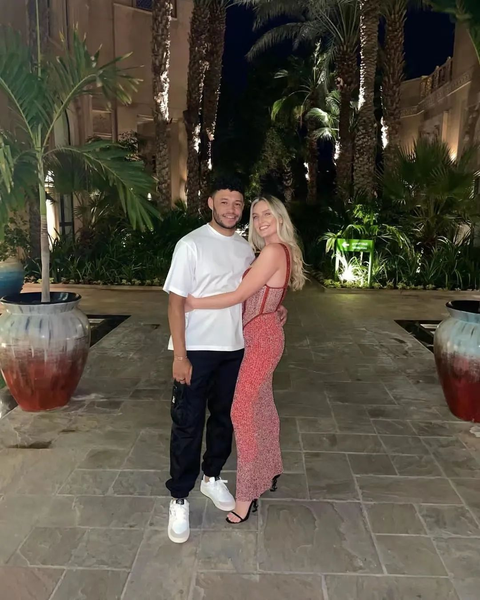 Perry Edwards and Alex
In June this year, Perry Edwards, a member of the British girls' group, announced her engagement to Alex, the boyfriend of a Liverpool player, on social media.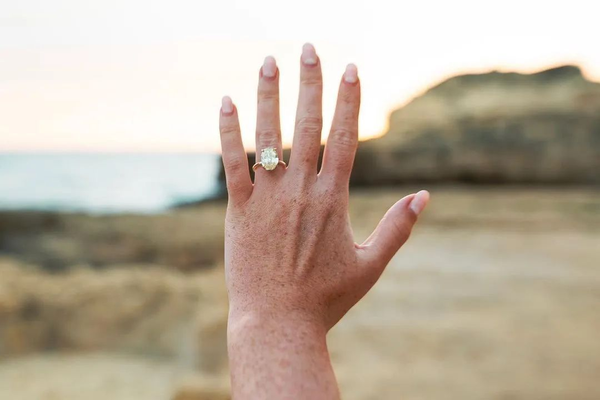 Her engagement ring has a simple design, with a slender band set with an oval diamond of about 6 carats on four prongs. This style highlights the size of the ring's center stone, making it look striking.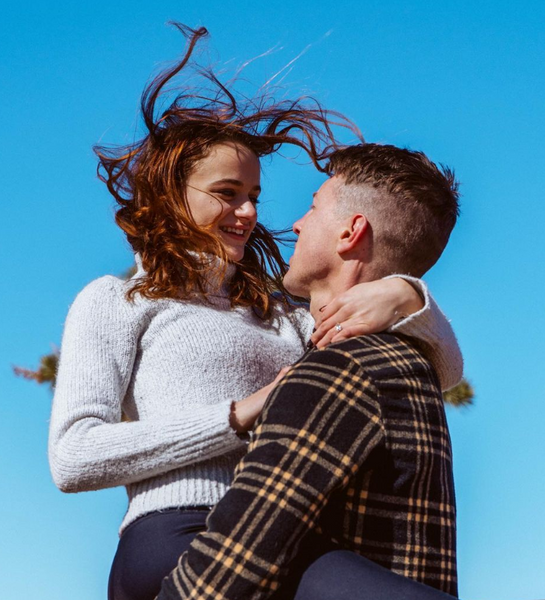 Joey King (left)
American actress Joey King, born in 1999, announced on social media in March this year that she was proposed by her boyfriend.
Joey's engagement ring comes from the "tructure of the Cosmos" collection by jewelry brand Mociun. The ring is set with approximately 2 carats of oval center diamonds, black spinels, Cadillac step-cut diamonds and baguette diamonds. The design features an unconventional east-west setting, with diamond-encrusted geometric crowns stacked on top of slender oval center diamonds.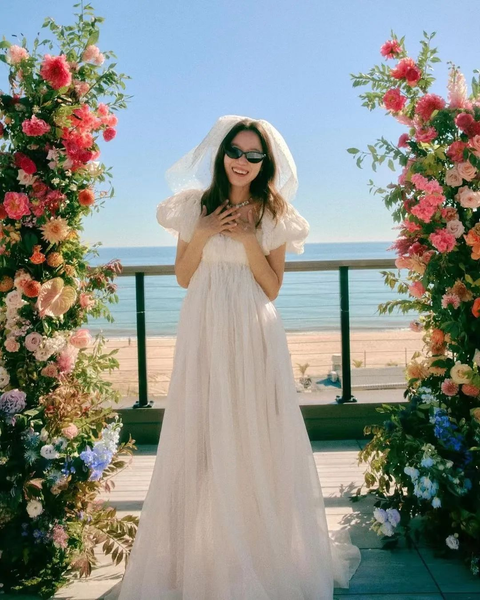 Kong Hyo-jin
42-year-old South Korean actress Kong Hyo-jin, who dresses aesthetically, announced her marriage with his boyfriend- 10 years younger than she, on social software in October 2022. When people were curious about her engagement ring, she directly posted her wedding dress and ring.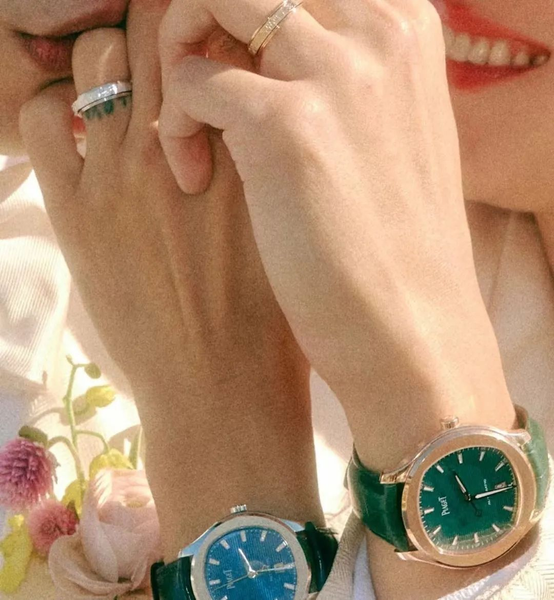 In the close-up of the ring shared by Kong Hyo-jin, it can be seen that she chose not the traditional diamond ring with the main stone, but the diamond ring. With the wedding detail photos and wedding photos she posted, netizens said that this ring is very in line with her literary personality.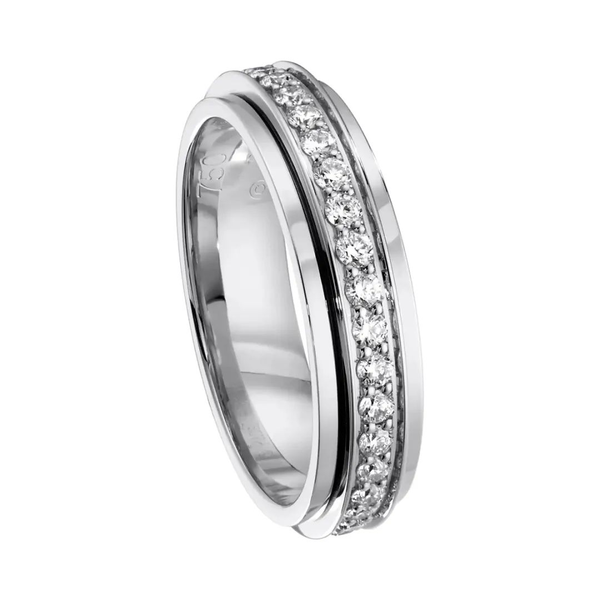 The diamond ring chosen by Kong Hyo-jin, judging from the picture, is very close to Piaget's Possession series, and it is an 18K white gold model with a circle of diamonds in the middle.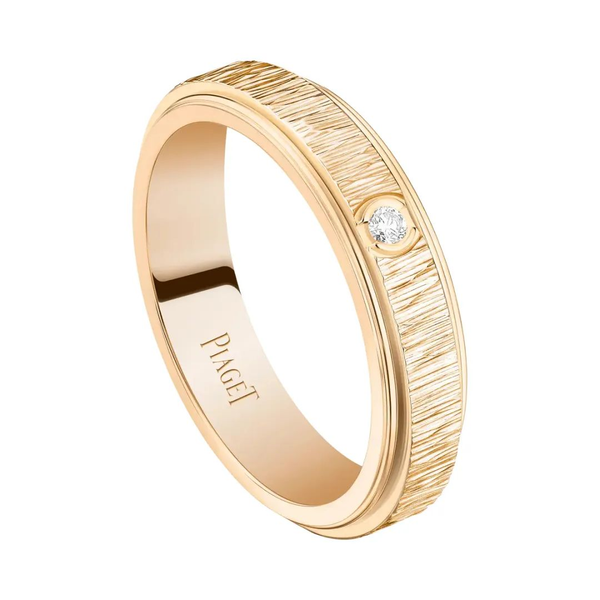 The ring worn by her husband, judging from the picture, is very close to the "courtly totem" carved gold pattern rose gold model in the Piaget-Possession Series, which is set with a diamond.
No matter which proposal ring you choose, these seven popular celebrity engagement rings of 2022 are sure to make an unforgettable impression. So don't wait – start shopping today and find the perfect ring for your special someone!
This article was first published in https://dissoojewelry.com/.
Click hereRINGS (dissoojewelry.com)to see our full selection now!